2-day group shipment
Country of Origin

Taiwan, Republic of China

Description

Windmill Publishing Traffic - One Daily Work Game Taiwan Import

Product Feature

Delivery / Return

To be Delivered by HKTV within 1 - 4 days
This item is currently out of stock!
Please click "Notify Me" to get updates of stock replenishment.
Description

Warranty

Recommended for you

Reviews

You may also like
Windmill Publishing Traffic - One Daily Work Game Taiwan Import

Product Features:

Wow! 45 kinds of vehicles and parts, I will make my own three-dimensional toys!
Children, move small hands to make a fold, sticky and sticky, easy to make cute sailboats, planes, cranes and fire trucks, together to make all kinds of interesting transportation!

When doing work, you can teach the children to find the relative number of pages according to the number of reminder pages, and follow the shape and logic to judge the shape of the fold line to fold out the shape. The glue is glued to complete the work (when the children are doing it, It is recommended to use lipstick glue!).
■ Product Features
Move a small hand to fold a fold, stick a sticky, I will make a three-dimensional vehicle! 45 Zhong cute and fun three-dimensional work, can also be arranged room Oh! 1. adorable and fun 45 kinds of three-dimensional work, attract the attention of children adorable, pattern exquisite Jiaotonggongju three-dimensional work, a total of 45 kinds of three-dimensional automobiles and related accessories to attract the attention of children, Manual work can be done without scissors, and the room can be arranged after completion! 2. simple and easy to learn steps, let the children make their own hand-eye-brain coordination training clearly marked crease line and die cutter, easy to understand the decomposition step illustration, let the children in accordance with the illustration Fold a fold, stick and stick, train your child's hands, eyes, brain coordination, and improve the development of your child's small muscles. 3. colorful and rich, visual stimulation and training of child beauty colors bright and vivid, sensory stimulation of the child's visual acuity and color, and to develop a child's basic sense of beauty.
■ Product Specifications
[Windmill] Traffic - One day of work game
Publisher: Windmill Books Publishing Co. Author: Windmill editors appropriate reading age: 3 years old bar code: 4714426402077 size: 27 * 28cm Pages: 36 Page, color, paperback Publication time: August 2015
This is authorized goods.

Warranty is not included.

Recently Viewed Products
( / Total Pages )
Selected items Special Offer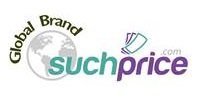 Remarks
Items are delivered by HKTVmall.
Office Hour: Monday to Friday 09:30 - 18:30; Saturday, Sunday and Public holiday off.
About SUCHPRICE 全球直送
Items are delivered by HKTVmall.
Office Hour: Monday to Friday 09:30 - 18:30; Saturday, Sunday and Public holiday off.