2-day group shipment
Country of Origin

Taiwan, Republic of China

Description

Windmill Publishing FOOD Superman Wheat Clay Traffic Town Taiwan Import



Produ

Delivery / Return

To be Delivered by HKTV within 1 - 4 days
This item is currently out of stock!
Please click "Notify Me" to get updates of stock replenishment.
Description

Warranty

Recommended for you

Reviews

You may also like
Windmill Publishing FOOD Superman Wheat Clay Traffic Town Taiwan Import



Product introduction:


Using car molds and car bases, you can make cars of various colors, you can also make frequency fruit trees and traffic lights, come and play the fun traffic town clay tools!
Clay is the most suitable game for cultivating children's rich imagination, letting children learn the color perception and exert their ingenuity and creativity.
Work with your child and use your hands and brain to enhance the intimate interaction between parents and children.
The University of California, Art Education Ph.D. Liu Chunfang recommended
Through the operation of small muscles, it can help children to develop their concentration, willpower, imagination and creativity from the action of pinching their grips. From hand-eye coordination to spatial imagination, many attempts and changes will reach the art. Intelligent cultivation.


Product Features:

Colorful clays that inspire creativity.
Let your child have a diverse imagination space.
Cultivate concentration and strengthen hand muscle development.
Inspire color perception and the appreciation of beauty.
It is suitable for parents and children to work together to enhance interaction.


Note:

The main component of this clay is wheat. If you have an allergic reaction, please consult a doctor.
After use, put the clay back into the container. The lid is sealed and sealed and kept in a safe place.
The damage of the container is likely to cause the clay to harden. Do not continue to use it.
Clay surface sometimes has white crystals, purely salt, please use it with peace of mind.
Do not use this product when there is a wound in your hand.
To avoid damage or malfunction, do not apply excessive force to the attached items.
Please save this note with clay together.


Product Specifications

Publishing Agency: Windmill Book Publishing Co., Ltd.
Author: Windmill editorial group
Reading age: 3 years old or older
Barcode: 4714426205180
Size: 14*19*5cm
4-color clay (green, red, blue, yellow), 11 clay tools (4 traffic signs, 2 road trees, 1 utility knife, 2 car molds, 1 car base, 1 piece Town traffic map)
Published: July 2017
This is authorized goods.

Warranty is not included.

Recently Viewed Products
( / Total Pages )
Selected items Special Offer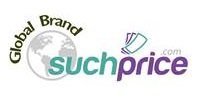 Remarks
Items are delivered by HKTVmall.
Office Hour: Monday to Friday 09:30 - 18:30; Saturday, Sunday and Public holiday off.
About SUCHPRICE 全球直送
Items are delivered by HKTVmall.
Office Hour: Monday to Friday 09:30 - 18:30; Saturday, Sunday and Public holiday off.