2-day group shipment
Country of Origin

Taiwan, Republic of China

Description

Wind Publishing Bathroom Painted Crayons (6) Taiwan Imported



Product introduc

Delivery / Return

To be Delivered by HKTV within 1 - 4 days
This item is currently out of stock!
Please click "Notify Me" to get updates of stock replenishment.
Description

Warranty

Recommended for you

Reviews

You may also like
Wind Publishing Bathroom Painted Crayons (6) Taiwan Imported



Product introduction:


Colorful, fun and easy to draw!
Retractable and easy to use!
Clean in water and wipe easily!


Product Features:

Water-soluble material, can be painted on the bathroom tile or smooth material surface, safe and non-toxic, without harming the skin.

Bright colors, saturated colors, let children create:

The crayons with full color not only satisfy the children's graffiti interest, but the saturated colors can make the children sway and create more colorful works.

Round crayon with a diameter of 1.4CM, good grip and easy to break:

The rounded pen body, the child's small hand is well held, can also protect the crayon, do not have to worry about the child smearing a smear on a piece of painting.

Water-soluble materials, breaking through the limitations of painting on paper:

You can paint on the bathroom tiles or smooth materials, so that the scope of the painting is no longer limited to paper, so children can enjoy the pleasure of painting.

Passed the European and American inspection standards, absolutely safe and non-toxic:

Safety and non-toxicity through the EU EN71 test, harmless to the skin, children can not only draw happy, more playful peace of mind.

Cleaning instructions:

After painting on a tile or smooth surface, wipe with a sponge dampened with water.
Draw on the skin surface and rinse with water or soap.
When contaminated clothing, soak it in warm water and then wash it with a neutral detergent.


Product Specifications


Publishing Agency: Windmill Book Publishing Co., Ltd.
Author: Windmill editorial group
Reading age: 3 years old or older
Barcode: 4714426203292
Size: 24x15x3.5cm

6 crayons: yellow, orange, red, purple, blue, green + cute dolphin molding sponge

Crayon material: soap, water, edible toner
Published: August 2013
This is authorized goods.

Warranty is not included.

Recently Viewed Products
( / Total Pages )
Selected items Special Offer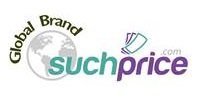 Remarks
Items are delivered by HKTVmall.
Office Hour: Monday to Friday 09:30 - 18:30; Saturday, Sunday and Public holiday off.
About SUCHPRICE 全球直送
Items are delivered by HKTVmall.
Office Hour: Monday to Friday 09:30 - 18:30; Saturday, Sunday and Public holiday off.