2-day group shipment
Packing Spec
1/btl/720ml

Description

『根據香港法律,不得在業務過程中,向未成年人售賣或供應令人醺醉的酒類。』
" Under the law of Hong Kong, intoxicating liquor must not be sold or supplied to a minor in the course of business."



Reduce blood cholesterol,blood pressure,prevent cardiovascular and cerebrovascular diseases,regulate body function,It is rich in the effects of nourishing the brain and visual nerve cells,enhancing intelligence,memory,protecting vision,improving sleep quality,and promoting the development of the nervous system. Contains antioxidants to prevent dementia in the elderly and enhance immune function Concentrated Perilla Juice is developed and produced by Japan's Mishima Food Group.

Delivery / Return

To be Delivered by HKTV within 1 - 4 days
Description

Recommended for you

Reviews

You may also like
Reduce blood cholesterol,blood pressure,prevent cardiovascular and cerebrovascular diseases,regulate body function,It is rich in the effects of nourishing the brain and visual nerve cells,enhancing intelligence,memory,protecting vision,improving sleep quality,and promoting the development of the nervous system. Contains antioxidants to prevent dementia in the elderly and enhance immune function Concentrated Perilla Juice is developed and produced by Japan's Mishima Food Group.

Recently Viewed Products
( / Total Pages )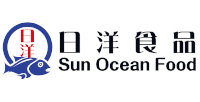 Remarks
Non business days: every Sunday and holiday
About SUN OCEAN FOOD
Sun Ocean Food的宗旨是通過合理的價格提供最優質的產品,合理的價格並滿足客戶的需求。為滿足不斷增長的市場需求,我們採購的所有冷凍海鮮和肉類均附有可持續證書和清真證書。
T & C
Our store will protect your personal Information in accordance with the relevant provisions of the Personal Data (Privacy) Ordinance and in accordance with HKTVmall Privacy Policies.
•In case of any dispute, the merchant will retain the right of final decision without prior notice.
•Color shown may be slightly different than actual products due to computer monitors settings.
•In situation where there are limitation s, price, promotion offers and other marketing campaigns on the HKTVmall may vary from retail stores, the terms and offers are only applicable to HKTVmall.
•Our refund policy gives customers a better shopping experience. From the day you receive your item , our return policy is valid for 3 days. Item(s) purchased in our store may be returned and/or exchanged. Please visit Order History to view related order, then press "Return & refund" button to report the damaged products. Below situations are not acceptable in our refund policy:
1. Opened/used products
2. Without original and unopened packaging
3. Products with "non-returnable" remark
4. Free Gifts/ Accessories / Samples
5. Without the corresponding original order confirmation, delivery note
We will check before return/exchange, the original delivery charge and cost of return are borne by customers. Customers must return with all free gifts/ accessories / samples.
Delivery / Return
Our products will be delivered by HKTVmall, please refer to Shipping Information for more
details.
•Actual delivery time depends on the products ordered and the shipping time of the particular merchant. Shipping time of this store: Monday to Monday , excluding Public Holiday, 9am
•The merchant reserves the right to amend the stated terms herein without prior notice. In
case of any dispute, the decision of the merchant and HKTVmall shall be final.