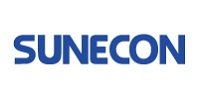 Sunecon Lighting Flagship Store
Store Main Page
Store Info
All Products
Store Remarks
HKTV 2-day Group Shipment
- Order Shipping Time: Mondays to Saturdays
Merchant Delivery
- Customer needs to provide Whatsapp phone number when placing the order, and we will notify customer of the shipment by Whatsapp.
Appointment and installation quotation service
- SUNECON Lighting products that requires electrician installation and re-wiring, For charges and details, please contact our customer service department.
- SUNECON Lighting Customer Service Department service hours: Monday to Friday from 9 am to 6 pm (except public holidays**)
No returns on goods sold
- If there are any problems with the goods, customer must contact our customer service department 2402-1920 to make an inquiry and register an appointment, and bring the relevant goods and related HKTV documents to our company for repair or replacement (except damage by man-made).
- In case of any dispute, SUNECON Lighting Limited reserves the right for final decision.
Store Address
Suite 11, 29/F, Cable TV Tower, 9 Hoi Shing Road, Tsuen Wan, Hong Kong
Store Brands