merchant delivery
Delivery Fee
This product will be delivered by Samsonite HK directly. Spend $400 on "Merchant Delivery" goods at this store to enjoy free delivery, otherwise a delivery fee of $80 will be charged.
Additional delivery fee
Color

Packing Spec
1件

Country of Origin

China

Description

Material: Polyester

Dimension: 20 x 9 x 6 cm

Weight: 0.1 kg

Volume: 0.8 L

Delivery / Return

To be Delivered by Samsonite HK within 7 - 10 Days
Sold by Samsonite HK
This product is non-returnable
Description

Warranty

Recommended for you

Reviews

You may also like
Discover a never seen before thrilling and enchanting range of fun loving Disney characters within our first Disney by American Tourister premium collection: Disney Supreme. This exciting assortment of high quality, playful PVC free backpacks, luggage, wheeled bags and school items brings the best combined with Disney.
This is authorized goods.

Warranty is not included.

Recently Viewed Products
( / Total Pages )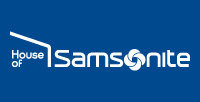 Remarks
The dimensions shown are the outside dimensions including handles, wheels, bottom glides, side pockets, and other external components.
About Samsonite HK
Samsonite International S.A. is the world's largest travel luggage company, with a heritage dating back more than 100 years.
We were founded by Jesse Shwayder in 1910 in Denver, Colorado, and began business as a trunk manufacturing company. Over the last century, we have developed and widely commercialized numerous innovations in luggage, establishing key industry trends and adapting to evolving consumer needs.
We are principally engaged in the design, manufacture, sourcing and distribution of luggage, business and computer bags, outdoor and casual bags, and travel accessories throughout the world, primarily under the Samsonite®, American Tourister®, High Sierra®, Hartmann®, Lipault® and Speck® brand names and other owned and licensed brand names. As of December 31, 2013, our products were sold at more than 46,000 points of sale in over 100 countries through a variety of wholesale and retail distribution channels.
Our core brand, Samsonite, is one of the most well-known travel luggage brands in the world and has been central to the growth and success of our business since it was first introduced in 1941.
Our market-leading position results from our strong international brand presence, our significant scale, our robust investment on advertising and product innovation, our scalable distribution and sourcing ability, and our market-leading, high quality products.
T & C
• Our store will protect your personal information in accordance to the relevant provisions of the Personal Data Protection Act and in accords to HKTVmall Privacy Policies.
• In case of any dispute, the merchant will retain the right of final decision without prior notice.
• Colour shown may be slightly different than actual products.
• In situation where there are limitations, price, promotion offers and other marketing campaigns on the HKTVmall may varies from retail stores, the terms and offers are only applicable to HKTVmall.
Delivery / Return
The 'Merchant Delivery' goods delivered by this store cannot be combined with goods delivered by other merchants to calculate delivery fee. Spend $400 on 'Merchant Delivery' goods at this store to enjoy free delivery, otherwise the delivery fee is $80. Some remote areas require additional delivery fee, please contact merchant directly for details.
Below are remote areas for your reference:
Tuen Mun Town Centre, Siu Chi, Siu Tsui, On Ting, Yau Oi South, Yau Oi North, Tsui Hing, Shan King, King Lung, Hing Chak, San Hui, Sam Shing, Hanford, Fu Sun, Yuet Wu, Siu Hei, Wu King, Butterfly, Lok Tsui, Lung Mun, San King, Leung King, Tin King, Po Tin, Kin Sang, Siu Hong, Prime View, Fu Tai, Tuen Mun Rural, Fung Nin, Shui Pin, Nam Ping, Pek Long, Yuen Long Centre, Yuen Lung, Fung Cheung, Shap Pat Heung East, Shap Pat Heung Central, Shap Pat Heung West, Ping Shan South, Ping Shan Central, Ping Shan North, Ha Tsuen, Tin Shing, Shui Oi, Shui Wa, Chung Wah, Yuet Yan, Fu Yan, Yat Chak, Tin Heng, Wang Yat, Ching King, Kingswood North, Tsz Yau, Yiu Yau, Tin Yiu, Kingswood South, Chung Pak, Fairview Park, San Tin, Kam Tin, Pat Heung North, Pat Heung South, Luen Wo Hui, Fan Ling Town, Cheung Wah, Wah Do, Wah Ming, Yan Shing, Shing Fuk, Fanling South, Ching Ho, Yu Tai, Sheung Shui Rural, Choi Yuen Shek Wu Hui, Tin Ping West, Fung Tsui, Sha Ta, Tin Ping East, Queen's Hill, Tai Po Hui, Tai Po Central, Chung Ting, Tai Yuen, Fu Heng, Yee Fu, Fu Ming Sun, Kwong Fuk & Plover Cove, Wang Fuk, Tai Po Kau, Wan Tau Tong, San Fu, Lam Tsuen Valley, Po Nga, Tai Wo, Old Market & Serenity, Hong Lok Yuen, Shuen Wan, Sai Kung North, Sai Kung Central, Pak Sha Wan, Sai Kung Islands, Hang Hau East, Hang Hau West, Po Yee, Wai King, Do Shin, Kin Ming, Choi Kin, O Tong, Fu Kwan, Kwan Po, Nam On, Hong King, Tsui Lam, Po Lam, Yan Ying, Wan Hang, King Lam, Hau Tak, Fu Nam, Tak Ming, Sheung Tak, Kwong Ming, Wan Po North, Wan Po South, Lantau, Yat Tung Estate North, Yat Tung Estate South, Tung Chung North, Tung Chung South, Discovery Bay, Peng Chau & Hei Ling Chau,. Lamma & Po Toi, Cheung Chau South, Cheung Chau North
1. Delivery service is only applicable within Hong Kong Island, Kowloon, New Territories which can be accessed by motor vehicles on paved roads (excluding Tung Chung, Discovery Bay, Ma Wan, other outlying islands, closed areas, P.O. Box and Post Box).
2. Samsonite Asia Limited will contact you within 2 to 3 business days and arrange delivery to your designated address within 7 business days.
3. If no elevators are available on premises, an additional fee will be charged. Ground floor delivery is free of charge. Delivery will be made up to 8 floors only at the cost of HK$10 per floor. Delivery fee shall be paid to the delivery staff directly.
4. Customer must provide valid mailing address and contact number for delivery purposes. Should delivery be unsuccessful as a result of inaccurate delivery address or customer has failed to show up to receive the reward, Samsonite Asia Limited will charge an additional re-delivery cost to the customer.
5. To return/exchange a product, you must send the request to Info.HongKong@samsonite.com, within 7 days from date of receipt of goods by you. The product must be returned to us in its original condition (including authentic labels, use instructions, warranty cards and other hang tags) in order to obtain a refund/exchange.
6. If a product is returned/ exchanged due to other reasons except product quality, customer must cover the shipping cost.
7. In the event of discrepancy or inconsistency between the English and Chinese versions of these terms and conditions, the English version shall prevail.
8. During the 2019 Chinese New Year period(28-JAN to 8-FEB), pleaes note the deliveries may take longer than usual.