2-day group shipment
Packing Spec
100g (+/-10g)

Country of Origin

Hong Kong

Description

Made with more than 7 kinds of Chinese herbs

100% Handmade with natural ingredients

Delivery / Return

To be Delivered by HKTV within 1 - 4 days
Description

Recommended for you

Reviews

You may also like
Whitening, Cleaning, Moisturizing
100% Handmade with natural ingredients
FREE from: Sodium Lauryl Sulphate (SLS) Free, Paraben free, No Artificial colorings, No Silicon
Suitable: All Skin & Sensitive Skin Types (for Face and Body)
Weight: 100g (+/-10g)
Made in Hong Kong
Remarks: Due to the soap is Handmade product, the shape sometime would not be even

Ingredients: Cold pressed Olive oil, Rice Bran oil, other natural plant oil, more than 7 kinds of Chinese herbs, and Jasmine Essential Oil



Recently Viewed Products
( / Total Pages )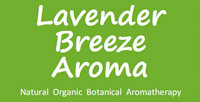 Remarks
本店貨品由 Lavender Breeze Aroma 出售及由HKTV MALL安排送貨.
About Source Creation Company
We developed our own brand Lavender Breeze Aroma and Skin Essentials
Most of our products are made with Natural and certified Organic ingredients.
FREE from: Harmful chemical ingredients to our skin, SLS surfactant, Paraben preservative, Silicon, Artificial Coloring, We do not do Animal Testing.
Lavender Breeze Aroma is a registered brand in Hong Kong. We manufacture and sell handmade bath and shampoo products, natural skin care products including Eczema skin treatment products with most of high quality organic certified raw materials and therapeutic grade pure essential oil.
Skin Essentials is a registered brand in Hong Kong, produced skin care product and medical beauty skin care product made from high quality organic natural materials with production bases in Europe, USA, and Australia.
In addition, we also source and import good quality BRAND organic natural skin care and medical beauty products from all over the world, as well as aromatherapy essential oil related products and sales.
T & C
Our store will protect your personal Information in accordance with the relevant provisions of the
Personal Data (Privacy) Ordinance and in accordance with HKTVmall Privacy Policies.
•In case of any dispute, the merchant will retain the right of final decision without prior notice.
•Color shown may be slightly different than actual products due tocomputer monitors settings.
•In situation where there are limitations, price, promotion offers and other marketing campaigns
on the HKTVmall may vary from retail stores, the terms and offers are only applicable to
HKTVmall.
Delivery / Return
Below are remote areas for your reference:
Tuen Mun Town Centre, Siu Chi, Siu Tsui, On Ting, Yau Oi South, Yau Oi North, Tsui Hing, Shan King, King Lung, Hing Chak, SanHui, Sam Shing, Hanford, Fu Sun, Yuet Wu, Siu Hei, Wu King, Butterfly, Lok Tsui, Lung Mun, San King, Leung King, Tin King, Po Tin, Kin Sang, Siu Hong, Prime View, Fu Tai, Tuen Mun Rural, Fung Nin, Shui Pin, Nam Ping, Pek Long, Yuen Long Centre, Yuen Lung, Fung Cheung, Shap Pat Heung East, Shap Pat Heung Central, Shap Pat Heung West, Ping Shan South, Ping Shan Central, Ping Shan North, Ha Tsuen, Tin Shing, Shui Oi, Shui Wa, Chung Wah, Yuet Yan, Fu Yan, Yat Chak, Tin Heng, Wang Yat, Ching King, Kingswood North, Tsz Yau, Yiu Yau, Tin Yiu, Kingswood South, Chung Pak, Fairview Park, San Tin, Kam Tin, Pat Heung North, Pat Heung South, Luen Wo Hui, Fan Ling Town, Cheung Wah, Wah Do, Wah Ming, Yan Shing, Shing Fuk, Fanling South, Ching Ho, Yu Tai, Sheung Shui Rural, Choi Yuen Shek Wu Hui, Tin Ping West, Fung Tsui, Sha Ta, Tin Ping East, Queen's Hill, Tai Po Hui, Tai Po Central, Chung Ting, Tai Yuen, Fu Heng, Yee Fu, Fu Ming Sun, Kwong Fuk & Plover Cove, Wang Fuk, Tai Po Kau, Wan Tau Tong, San Fu, Lam Tsuen Valley, Po Nga, Tai Wo, Old Market & Serenity, Hong Lok Yuen,Shuen Wan, Sai Kung North, Sai Kung Central, Pak Sha Wan, Sai Kung Islands, Hang Hau East, Hang Hau West, Po Yee, Wai King, Do Shin, Kin Ming, Choi Kin, O Tong, Fu Kwan, Kwan Po, Nam On, Hong King, Tsui Lam, Po Lam, Yan Ying, Wan Hang, King Lam, Hau Tak, Fu Nam, Tak Ming, Sheung Tak, Kwong Ming, Wan Po North, Wan Po South, Lantau, Yat Tung Estate North, Yat Tung Estate South, Tung Chung North, Tung Chung South, Discovery Bay, Peng Chau & Hei Ling Chau,. Lamma & Po Toi, Cheung Chau South, Cheung Chau North.