2-day group shipment
Country of Origin

Korea

Description







密集深入補水3重疊加使用法
全方位補水促吸收越是乾燥的肌膚,越應該使用3重疊加使用法多層塗抹。每粒膠囊中,都充分含有供1次使用的容量。
第1重:深透保濕
取1/2的量先塗抹全面輕拍至吸收。
第2重:集中補水
在易乾燥的眼部及唇部周圍二次塗抹,加強保濕效果。
第3重: 鎖水保護
將剩餘精華原液再次塗抹全面輕輕按壓並形成保護膜。

使用方法
1. 每天一次,使用1粒膠囊。
2. 取適量爽膚水,輕輕塗抹於肌膚紋理並吸收。





Delivery / Return

To be Delivered by HKTV within 1 - 4 days
Photo

Description

Recommended for you

Reviews

You may also like
密集深入補水3重疊加使用法
全方位補水促吸收越是乾燥的肌膚,越應該使用3重疊加使用法多層塗抹。每粒膠囊中,都充分含有供1次使用的容量。
第1重:深透保濕
取1/2的量先塗抹全面輕拍至吸收。
第2重:集中補水
在易乾燥的眼部及唇部周圍二次塗抹,加強保濕效果。
第3重: 鎖水保護
將剩餘精華原液再次塗抹全面輕輕按壓並形成保護膜。

使用方法
1. 每天一次,使用1粒膠囊。
2. 取適量爽膚水,輕輕塗抹於肌膚紋理並吸收。

Recently Viewed Products
( / Total Pages )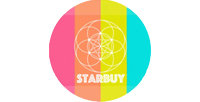 About Starbuy
Starbuy HK is an online general store selling branded products imported from overseas authenticly. Products include Korean & Japanese cosmetics, sporty clothing and accessories, electronics, household products,fashion & foods and snacks. Customers shop pleasantly and easily. Brands include Sulwhasoo, Kakaofriends, Fila, &much more. Pay Less for More! Quality, Performance, and value, Koreabuy is your Choice.
T & C
Return policy
-Customers need to bear the return shipping costs.
-We advise customers to use insured shipping method and we can not be responsible for any mistake/lost occurring in the shipping process.
-No refund for all product listed as special offer and/or pre-order items.
Refund or replacement process:
-No refund / replacement, if replacement/ refund does occur, customers need to contact us first.