e-coupon
1% Mall Dollar Cash Rebate: $2.50
Description

Potti Workshop

· Use a simple way to know the theory of Aquaponics.

· Realize the techniques of how to plant organic farming and to grow fish in an indoor

home/room/house.

· Inspire children's potential creativity.

· Suit for parents joining with their children.

Delivery / Return

Gift Voucher / e-Coupon will be sent to your account and registered email within 15 minutes after successful payment. If you have not received it within 15 minutes, please try to login your account and retrieve at HKTVmall e-Gift Voucher or e-Coupon section
Sold by SuperFarm Shop
This product is non-returnable
Video

Description

Recommended for you

Reviews

You may also like
| | |
| --- | --- |
| 01. Retail Potti Short Video | |
The content of the workshop

· Use a simple way to know the theory of Aquaponics.
· Realize the techniques of how to plant organic farming and to grow fish in an indoor home/room/house.
· Suit for parents joining with their children.
· How to use environmental treatment in order to reduce the pressure of modern life
· Interactive question-and-answer session – interesting and practical

Expiry date: The effective date is within 90 days after you purchase the product
Venue : Unit B, 9/F., Ming Tak Centre, 135-137 Tung Chau Street, Tai Kok Tsui, Kowloon, HK.
Date and Time Schedule : please enter the website (shop.potti.hk) for enquiry and enrolment
Enquire telephone number: 3704 7913
Language : Cantonese
Duration of the workshop : 1.5 hours per session
No. of people : 10


Details

· The effective date is within 90 days after send out the coupon.
· After you (our customers) enter the website shop.potti.hk and write down your information into the special offer/bar code by entering HKTVWSB, your application can be submitted. Once your registration is approved, our staff will contact you, or please call us at 3704 7913 for registration in advance and also provide the the number of the special offer.
· This coupon can be used once only. If the coupon is expired, it can be forfeited. It cannot be changed. It cannot be redeemed for cash and it is non-refundable. It is no extension.
· Every customer only has one coupon.
· The customer must email to henry@superfarmhk.com or addie@superfarmhk.com ten days in advance for enrolling. Please provide your name, telephone number, email address and the copy of the coupon.
· Once the coupon is verified, the customer (you) can log in (on) our company's website and reserve a seat (by yourself).
· Each workshop has limited quotas, quota will be allocated on a first-served basis.
· Sessions (courses) may be cancelled or postponed if the participates are not enough.
· Potti reserves the right to alter the arrangement of the courses (lessons).
· If any dispute, SuperFarm reserves the right to alter or terminate the coupon
· For inquiries, please call: 37047913

Delivery Rules:
1) Free Delivery in 7-14days
2) No delivery during Sunday and Public Holiday.
4) Free delivery service is valid for Hong Kong, Kowloon and New Territories ($80 for Tung Chung, $50 for Ma Wan, $120 for Discovery Bay), for outlying islands and remote areas, please contact merchant for details.
There is no review for this product
Recently Viewed Products
( / Total Pages )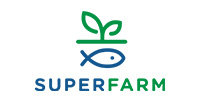 Remarks
This item was sold and will be delivered directly by SuperFarm Shop. For delivery enquiries, please contact SuperFarm Shop –
T & C
• Our store will protect your personal information in accordance to the relevant provisions of the personal Data Protection Act and in accords to HKTVmall Privacy Policies.
• In case of any dispute, the merchant will retain the right of final decision without prior notice.
• All pictures are for reference only.
• Colour shown may be slightly different from actual products.
• In situation where there are limitations, price, promotion offers and other marketing campaigns on the HKTVmall may varies from retail stores, the terms and offers are only applicable to HKTVmall.
Delivery / Return
•Products will be delivered by HKTVmall, please refer to Shipping Information for more details.
•Actual delivery time depends on the products ordered and the shipping time of the particular merchants.
•Shipping time of this store: Monday to Friday, excluding Public Holiday
•All products are non-returnable.
•In the event of dispute, HKTVmall's decision shall be final and conclusive.