Packing Spec
250g x 1

Country of Origin

Switzerland

Description

The volcanic soil affords this coffee fine floral notes and fruity aromas of peach and cassis.

Best before date: 28.03.2020

Type:

Whole Bean

Labels:

Organic, Single Origin, Specialty Coffee

Brand: La SemeuseComposition:

100% Arabica

Variety:

Typica Caturra, grown at 1450m altitude

Aroma:

Floral, fruity

Taste note :

Jasmine and peach

Coffee size:

Espresso

High altitude roasting:

In Switzerland at 1000m - No bitterness, No acidity

Origin:

From Colombia

Coffee Catalog:

-

Beans

-

Ground

-

Capsules & Instant

Delivery / Return

To be Delivered by HKTV within 1 - 4 days
Video

Description

Recommended for you

Reviews

You may also like
| | |
| --- | --- |
| 01. La Semeuse Swiss Coffee | |
Content:
1. Products Catalog
- Coffee Beans
- Ground Coffee
- Nespresso Compatible Capsules & Instant Coffee
2. The Colombia Single Origin Coffee Origin and Taste
3. Food Pairing
4. The Brand "La Semeuse"
5. A Family, A Company, A Belief
6. Storage Advice
7. Product Specification
1. Products Catalog:
Click on the pictures to go to the product page
Coffee Beans:

Classic Collection - 250g coffee beans


Mocca

Parisien

Don Marco

Il Piacere

Nocturne
Decaf
Special Collection - 250g coffee beans


Soleil Levant
Organic
Fairtrade

Master Roaster N°1

Master Roaster N°2
Organic

Master Roaster N°3
Limited Edition
Single Origin Collection - 250g coffee beans


Brazil
Single Origin
Specialty Coffee

India
Single Origin
Specialty Coffee

Ethiopia
Organic
Single Origin
Specialty Coffee

Colombia
Organic
Single Origin
Specialty Coffee

Salvador
Single Origin
Specialty Coffee
Limited Edition

Tanzania
Single Origin
Specialty Coffee
Limited Edition
Classic Collection - 500g coffee beans


Mocca
500g

Don Marco
500g
Ground Coffee:

Classic Collection - 250g ground coffee


Mocca

Parisien

Don Marco

Nocturne
Decaf
Special Collection - 250g ground coffee


Soleil Levant
Organic
Fairtrade
Nespresso Compatible Capsules & Instant Coffee:



Mocca
Instant Coffee

Mocca
Surfin
33 caps

Mocca
Lungo
33 caps

Mocca
Surfin
10 caps

Mocca
Decaf
10 caps

Il Piacere
10 caps

Mocca
Espresso Forte
10 caps

Mocca
Lungo Forte
10 caps

Brazil
Single Origin
10 caps

India
Single Origin
10 caps
2. The Colombia Single Origin Coffee Origin and Taste:
Origin: Situated in the region of Planadas, on the foothills of the Andes Cordillera, the Camilo Enciso association brings together over 70 small organic producers, each holding approximately 3 to 4 hectares of land.
Taste: The volcanic soil, combined with the temperate and humid climate of the country's south-west, affords this coffee some very original specificities, such as fine floral notes and fruity aromas of peach and cassis.
Drying by the wet method: washed coffee
In this method, the pulp of the coffee cherry is removed from the beans by friction. The beans are then submerged in water in order to remove the remaining mucilage (the pulpy flesh covering the coffee bean) through a process of controlled fermentation. Once this step is complete, the beans are washed and dried. Washed coffee is distinguishable in the cup by its finesse: a subtle yet aromatic taste.
High altitude roasting in the Swiss mountains: Roasted in the mountains of the city "la Chaux-de-Fonds" in Switzerland. Roasting at an altitude of 1000 meters allows the bean to flourish at a temperature which does not affect its essential aroma or flavors. The atmospheric pressure being lower at high altitude than at sea level, boiling occurs at a lower temperature. This physical property acts favorably on the quality of the coffees of La Semeuse, which are distinguished by their subtle power, their lack of bitterness and acidity.
Labels:
EU Organic Label ensures:
a) at least 95% of the ingredients coming from organic farming
b) a clear separation between organic and conventional products, during the production as well as during the stocking of the products
c) a complete interdiction of using genetically modified products, even in the animal feed
d) a strong limitation in the use of antibiotics on animals
e) the following of specific rules regarding animal welfare such as the size of the stable of the number of animals per sqm.
Specialty Coffee: The terms "gourmet coffee", "premium coffee" or "rare-brand coffee" define so well this type of coffee. According to the Specialty coffee Association, specialty coffees are defined as superior-quality coffees with extraordinary flavour characteristics. They are planted and harvested under perfect conditions, and are only available in limited quantities. Prized and respected throughout the value chain, these coffees brew to create exceptional sensory and flavour properties which ensure they stand apart. Specialty coffee is part of a process aimed at achieving the following:

- Seeking out batches of exceptionally high quality (more than 84/100 SCA points)
- Selecting varieties based on the specific qualities of the land, guaranteeing 100% traceability
- A roasting profile unique to each selected estate
- Improving the coffee preparation methods used by both baristas and coffee lovers.
3. Food Pairing:
The perfect Natural Swiss Cookies and snacks to accompany your premium gourmet coffee are available on Switzerluxe!
Click on the pictures to go to the product page.

Vanilla Butterfly Cookie
Vegetarian
No Palm Oil, No GMOs

Butterfly Cookie
Organic
Vegetarian
No Palm Oil, No GMOs

Pretzels
Organic
Vegetarian
No Palm Oil, No GMOs

Cheese Twists
Organic
No Palm Oil, No GMOs

Salted Twist
Organic
Vegetarian
No Palm Oil, No GMOs

Sesame Grissini
Organic
Vegan
No Palm Oil, No GMOs

Grissini
Organic
Vegan
No Palm Oil, No GMOs

Parmesan Feuillety's
No Palm Oil, No GMOs

Salted Feuillety's
No Palm Oil, No GMOs
Vegetarian
4. "La Semeuse" THE BRAND:
Descended from a family of grocers in Alsace, France. La Semeuse was founded in 1900 by Marc Bloch who specialized in the importation and distribution of groundnut oil. He died in 1916 for France on the Balkan front. His young widow, Hortense, took over the management of the company. She provided the necessary drive for its growth, and diversified its activities by developing coffee roasting. Premium coffee brands like "La Semeuse" strive to provide not only good coffee but the best coffee.
Difficult years
In 1938, Henri and Jean, the two Bloch sons, enter into the family business. When second world war brakes out, oil imports are subject to quotas, and manning problems due to men being mobilized. La Semeuse goes through these years with all the difficulties and concerns that one can imagine. After the war, needs have changed, faced with the crisis, the Bloch brothers decide to separate. Jean, assisted by his wife, Huguette, remains alone at the head of the business. He then decides to drop the oil business and devotes all his energy and dynamism to importing, roasting and distributing coffee.
Revival
In 1976, after studying for a degree in Political Sciences and then working in many coffee producing countries, the founder's grandson, Marc, joins the family business. He takes over the leadership from his father in 1982.
In May 2015, La Semeuse changes hands. Marc Bloch, the founder's grandson retires from the company's management and hands it over to the Bihler Family from Neuchâtel (in Switzerland), owner of Choco Diffusion group and several brands such as Goldkenn. Mr. Nicolas Bihler is assuming position of CEO in La Semeuse and ensures the continuity and values of the La Semeuse Coffees in the long term.
La Chaux-de-Fonds, place of origin of "La Semeuse":
Since its creation in 1900, La Semeuse has always remained true to its place of origin. The location of this city is essential to create the unique taste of La Semeuse high altitude coffee company. "La Semeuse" belongs to the exclusive club of high altitude coffee brands. Roasting at an altitude of 1000 meters allows the bean to flourish at a temperature which does not affect the essential aroma or flavors. La Semeuse coffees are distinguished by their subtle power and lack of bitterness and acidity.
5. A Family, A Company, A Belief
Choco Diffusion is a Swiss Company, owned and founded by the Bihler family from Switzerland, and is now managed by Nicolas Bihler (son of the founder Jean-Willy Bihler). Nicolas followed in his father's footsteps, and perpetuates his family's devotion to quality, innovation and sustainable development. He has recently built a partnership in Ecuador to supply the very finest cocoa, to be enjoyed in some of their exclusive recipes.
Nicolas leads a team of true artisans of flavour, that combine diligence with a passion for their craft. On a constant quest for quality, their passion, and pursuit of excellence is tasteable in every one of their products.
Nicolas is delighted to say that they have as much passion for their profession today as when the company first started. The Bihler family believes that anything made with love will outlive us all.
Choco Diffusion
The company was founded in 1981 by the chocolatier Jean-Willy Bihler. The company started out as a distributor of food products including chocolates, biscuits and caramels. The company was based in a former bakery in Le Locle (Switzerland). It rapidly outgrew these small premises.
In 1992, the chocolate brand "Douceurs des Cimes" is created. In 2011, "Douceurs des Cimes" is renamed SwissDream.
On 1st January 2000, Nicolas Bihler son of the founder, joins the company.
In 2006, Jean-Willy passed on his role as president and general manager to his son, Nicolas Bihler.
In 2010, the company finalises its acquisition of GOLDKENN SA, the creator of the famous gold bullion bar. The Swiss chocolatier is now the partner to premium brands such as Rémy Martin and Jack Daniel's.
On 12th May 2015, the Bihler family signed a deal to buy out the prestigious coffee roaster Cafés La Semeuse, based in La Chaux-de-Fonds. With this acquisition, the Neuchâtel-based, family-run company hopes to continue the success of this coffee company whose history dates back over 115 years, thereby reinforcing its position on the market.
The group now employs more than 85 permanent staff members. Choco Diffusion regroups the finest Swiss chocolate brands. Producing the best chocolate bar, praline chocolate, chocolate truffles, liquor filled chocolates, and liqueur truffles, in the chocolate world. The alcohol filled chocolate collection of the GOLDKENN brand merges premium quality dark chocolate / black chocolate and premium liquors. From Jack Daniels, Famous Grouse to Rémy Martin only the best for the most passionate chocoholic.
6. Storage Advice:
Unlike conventional food, coffee does not have an expiration date, it is more about the deadline for an optimal use (best before date) after which the taste quality begins decreasing. For full enjoyment of La Semeuse coffee's distinctive taste qualities – body, aroma, flavour – we recommend a Best Before date. Past the Best Before date, coffee taste qualities gradually lose strength.
Coffee storage:
- In an airtight box or a perfectly closed hermetic bag
- Protected from light and moisture and at room temperature (avoid extreme hot / cold temperatures)
- For longer storage, the freezer may be an option

Shelf life after opening the package:
- Ground Coffee: After opening can be kept 2 to 4 weeks (read coffee storage section below). After that period its organoleptic properties begin degrading.
- Coffee Bean: After opening can be kept 3 to 4 months (read coffee storage section below). After that period its organoleptic properties begin degrading.
7. Product Specification:
Name
Single Origin Colombia
Swiss Brand
La Semeuse
Labels
Organic, Single Origin, Specialty Coffee
Type
Whole Bean
Weight
250g
Composition
100% Arabica
Variety
Typica Caturra, grown at 1450m altitude
Aromatic Profile
Floral, fruity
Taste note:
Jasmine and peach
Degree of Roast
3/5
Coffee Size
Espresso
Particularity
Roasted at 1000m altitude
Country of Origin
Switzerland
Produced by
La Semeuse
Allée des Paysans-Horlogers 1
2300 La Chaux-de-Fonds
Switzerland
Recently Viewed Products
( / Total Pages )
La Semeuse Coffee: From 2 coffees bought, get FREE Gift La Fabrique Salty Twists Snack!!!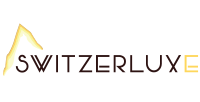 About Switzerluxe
Switzerluxe's mission is to provide customers with high quality goods, the same quality that is dear to Switzerland. Switzerluxe has been estalished by 2 Swiss with extensive experience in food and luxury goods. Freshness and safety are our first priority and we move heaven and earth to bring it to our customers' door.
Meanwhile, we distribute 2 Top Swiss brands owned by 2 family sized enterprises:
- La Fabrique: Owned by the Cornu family from Switzerland, it traces its roots back to 1934 and is now the market leader in snacks for aperitif and cocktail. The Cornu family has been cultivating the art of traditional bakery for three generations, and strives to provide consumers with products that are beyond reproach in quality and taste.
- La Semeuse: Founded in La Chaux-de-Fonds in 1900, LA SEMEUSE takes great care to preserve the aroma and flavour of its coffees. The green coffee beans are selected according to very strict criteria and roasted using a secret ancient process handed down through many generations. Because the roasting process takes place at an altitude of 1000 m, a lower roasting temperature can be used, which results in less damage to the coffee beans and allows their exquisite aroma and flavour to be fully developed.
T & C
Our store will protect your personal Information in accordance with the relevant provisions of the Personal Data (Privacy) Ordinance and in accordance with HKTVmall Privacy Policies.
• In case of any dispute, the merchant will retain the right of final decision without prior notice.
• Color shown may be slightly different than actual products due to computer monitors settings.
• In situation where there are limitations, price, promotion offers and other marketing campaigns on the HKTVmall may vary from retail stores, the terms and offers are only applicable to HKTVmall.
• Our refund policy gives customers a better shopping experience. If the product you have received is defective, please email us at info[at]switzerluxe[dot]com and we will contact you to solve your problem. Below situations are not acceptable in our refund policy:
1. Opened/used products
2. Products without the original packaging
3. Opened package
4. Products with "non-returnable" remark
5. Free Gifts/ Accessories / Samples
6. Without the corresponding original order confirmation, delivery note

We will check before finalizing the return/exchange, the original delivery charge and cost of return are borne by the customer. Customers must return the product with all eventual free gifts/ accessories / samples.
Delivery / Return
• Our goods are delivered by HKTVmall. For details, please refer to the delivery service.
• The actual delivery time will be calculated based on the items selected in your order and the shipping time of the relevant merchant.
• Our store is from Monday to Friday, except public holidays.
• This store does not have a return.
• In case of any dispute, HKTVmall reserves the right of final decision.