2-day group shipment
Packing Spec
1 x 125g

Country of Origin

France

Description

Best before date: 1.04.2020

Type:

Party appetizers, party snacks, midnight snack

SWISS Brand: La FabriqueOrganic:

yes

GMOs:

None

Palm oil:

None

Vegan:

Yes

Pairing:

Champagne, wine, beer, and other beverages.

Origin:

The olive oil grissini breadsticks first came from the village of

Champagne

in

Switzerland

. A baker's know-how passed from father to son in the

Cornu family

, since 1934. Now produced in France respecting the authentic Swiss recipe.

Catalog: More La Fabrique Products

Delivery / Return

To be Delivered by HKTV within 1 - 4 days
Video

Description

Recommended for you

Reviews

You may also like
Content:
The "Organic Grissini Breadsticks With Olive Oil"
Food Pairing
Storage Advice
The Brand "La Fabrique"
A Family, A Company, A Belief
History of the Grissini Breadstick
Product Specification
Ingredients and Values
Products Catalog
Organic Grissini Breadsticks With Olive Oil:
The grissini breadsticks with olive oil are vegan, organic and do not contain palm oil or GMOs. These organic olive oil bread flutes are a fine bakery product. The "La Fabrique" bread sticks are perfect party appetizers, party snacks, and finger foods for party.
Food Pairing
The Grissini Breadsticks With Olive Oil are popular and almost irreplaceable on so many occasions: at home when welcoming guests, tea time, aperitifs, conferences, vernissages, and other official assemblies. The Grissini bread straws accompany perfectly champagne, wine, beer, and other beverages. This finger food is also savored as is.
Storage Advice
Best before date : The date on the box is a best before date and not an expiry date. The best before date is a deadline for an optimal use, after which the products' organoleptic properties begin degrading
Store in a cool and dry place.
Once open they are best kept in a cool dry place, preferably in an airtight package, protected from light.
La Fabrique
La Fabrique is the new brand from the family-owned company Cornu SA. The idea of the "La Fabrique" brand originated from the creation of the building of the same name at the company's HQ in Champagne (Switzerland). The complex includes a bakery shop, an interactive museum, a pastry workshop and a "bistronomic" restaurant. In 2017, La Fabrique opened its second complex in Fontain (France), home to a bakery shop and a café. La Fabrique blends quality and authenticity with perfect harmony making it the highest quality snack worldwide.

La Fabrique products
Palmier and bricelet biscuits, pretzels, crispbreads, twisty and traditional breadsticks: La Fabrique has all bases covered to meet a wide and varied demand for sweet and savoury baked goods. Organic and gluten-free versions of some items are also available in their wide offer.

La Fabrique sailing team
La Fabrique is title sponsor of the skipper Alan Roura from Geneva.

A Family, A Company, A Belief
Cornu SA is a family company in the French part of Switzerland, and is now managed by Marc-André Cornu (grandson of the founder André Cornu), third generation of the family. Marc-André Cornu is a master baker and has learned a lot from both his Swiss and foreign experiences. Cornu SA has produced, since its foundation in 1934 by André Cornu, Marc-André's grandfather, the finest puff pastry products as well as other fine bakery products.

Marc-André is proud to say that in the profession, they have remained passionate craftsmen, in constant pursuit of excellence. Since André started in 1934, they have automated a lot, but never industrialized. In 2016 Marc-André Cornu, the appointed king of fine bakery and breadsticks/bread twists, inaugurated the new factory building in the village of Champagne (Switzerland), that includes a bakery shop, a pastry workshop and a "bistronomic" restaurant, and an interactive museum dedicated to the secrets of artisanal bakery.

The Cornu Family
In 1934, masterbaker André Cornu founds his bakery in the village of Champagne in Switzerland, the Swiss fine bakery "CORNU S.A." is now the market leader in aperitif and cocktail snacks. For three generations, the Cornu family has been cultivating the art of traditional bakery and strives to provide consumers with products that are beyond reproach in quality and taste.


Family tradition since 1934
In the 1960s his son, Paul-André, takes over and develops the family business. He builds the foundations of the current company. He integrates André's signature know-how into the manufacturing process. Machines are specifically designed to automate the master baker's gestures. Sophisticated technology combined with carefully selected raw materials, allow the Cornu family to continually improve the quality of their products.
Today, the company is run by the third generation. Under the direction of Marc-André Cornu, the company is still growing and continues to expand in Switzerland and abroad, while maintaining a human size and without compromising on raw materials.
Facts & Figures
The butter that is processed each year is equivalent to the milk production of about 2,600 dairy cows. Each year, the cheese used represents the equivalent of the milk of about 460 dairy cows.
The Cornu Group employs just over 340 people.
Every year the equivalent of 1,030 hectares of wheat is transformed (the surface of 1'442 football fields!)
Around 28,800 Pretzels can be produced per hour.
History of the Grissini Breadstick
The first mention of flutes (in the food context) that was found in Switzerland appears in a Neuchâtel cookbook entitled La pâtisserie à la maison (1891). These flutes were made of leavened dough, the same one that was used for milk rolls. According to the description, the original flutes differ a bit from these Organic Gruyere cheese breadsticks. The Gruyere cheese straws are slightly twisted giving them an elegant shape and are made from puff pastry dough rather than leavened dough. They are still the descendants of the flute made of leavened dough.

The research conducted by the Glossary of patois of the French-speaking Switzerland in the first decade of the 20th century found a single mention of flute, from the canton of Vaud (Les Ormonts), the definition was not very explicit ("elongated roll").

Today the Cornu Family from Champagne in Switzerland is the market leader in the production of High Quality baked cheese sticks. Their latest brand "La Fabrique" blends quality and authenticity with perfect harmony. Some recipes go back to 1934, and were created by masterbaker André Cornu.
Ingredients and Values
Ingredients list: Organic WHEAT flour (GLUTEN), organic extra virgin olive oil (10%), salt, yeast, organic BARLEY malt flour (GLUTEN), flour treatment agent :E300.
Allergen Information:
Deliberate presence* (Contains): Gluten
Fortuitous presence** (May contain traces): Milk, sesame

Energy and Nutritional Values (Average values per 100 g):
| | |
| --- | --- |
| Energy (kJ) | 1827 |
| Energy (kcal) | 434 |
| Fat (g) | 12 |
| of which saturates (g) | 2.5 |
| Carbohydrates (g) | 70 |
| of which sugar (g) | 3 |
| Fibre (g) | 3.0 |
| Proteins (g) | 11 |
| Salt (g) | 1.8 |
Product Specification
Name
Organic Grissini Breadsticks With Olive Oil
Swiss Brand
La Fabrique
Type
Snacks
Net Weight
125g
Vegan
Yes
Organic
Yes
GMOs
none
Palm Oil
None
Aspect/Colour
Golden brown breadstick
Texture
Crispy
Odour
Typical of bakery product
Flavour
Typical of bakery product
Country of Origin
France
Produced by
CORNU SAS
Route de Pugey
25660 FONTAIN
France
Products Catalog
La Fabrique Collection:
Click on the pictures to see product page
La Fabrique Multi-Pack Promotions:
Click on the pictures to see product page
Recently Viewed Products
( / Total Pages )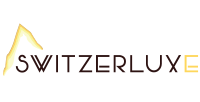 About Switzerluxe
Switzerluxe's mission is to provide customers with high quality goods, the same quality that is dear to Switzerland. Switzerluxe has been estalished by 2 Swiss with extensive experience in food and luxury goods. Freshness and safety are our first priority and we move heaven and earth to bring it to our customers' door.
Meanwhile, we distribute 2 Top Swiss brands owned by 2 family sized enterprises:
- La Fabrique: Owned by the Cornu family from Switzerland, it traces its roots back to 1934 and is now the market leader in snacks for aperitif and cocktail. The Cornu family has been cultivating the art of traditional bakery for three generations, and strives to provide consumers with products that are beyond reproach in quality and taste.
- La Semeuse: Founded in La Chaux-de-Fonds in 1900, LA SEMEUSE takes great care to preserve the aroma and flavour of its coffees. The green coffee beans are selected according to very strict criteria and roasted using a secret ancient process handed down through many generations. Because the roasting process takes place at an altitude of 1000 m, a lower roasting temperature can be used, which results in less damage to the coffee beans and allows their exquisite aroma and flavour to be fully developed.
T & C
Our store will protect your personal Information in accordance with the relevant provisions of the Personal Data (Privacy) Ordinance and in accordance with HKTVmall Privacy Policies.
• In case of any dispute, the merchant will retain the right of final decision without prior notice.
• Color shown may be slightly different than actual products due to computer monitors settings.
• In situation where there are limitations, price, promotion offers and other marketing campaigns on the HKTVmall may vary from retail stores, the terms and offers are only applicable to HKTVmall.
• Our refund policy gives customers a better shopping experience. If the product you have received is defective, please email us at info[at]switzerluxe[dot]com and we will contact you to solve your problem. Below situations are not acceptable in our refund policy:
1. Opened/used products
2. Products without the original packaging
3. Opened package
4. Products with "non-returnable" remark
5. Free Gifts/ Accessories / Samples
6. Without the corresponding original order confirmation, delivery note

We will check before finalizing the return/exchange, the original delivery charge and cost of return are borne by the customer. Customers must return the product with all eventual free gifts/ accessories / samples.
Delivery / Return
• Our goods are delivered by HKTVmall. For details, please refer to the delivery service.
• The actual delivery time will be calculated based on the items selected in your order and the shipping time of the relevant merchant.
• Our store is from Monday to Friday, except public holidays.
• This store does not have a return.
• In case of any dispute, HKTVmall reserves the right of final decision.