2-day group shipment
Packing Spec
1 x 75g

Country of Origin

Switzerland

Description

Best before date: 1.03.2020

A delightful taste of cheese, garlic and butter. Since 1934, the

Cornu Family

from the village of Champagne in Switzerland, have been producing the finest bakery products.

Type:

Party appetizers, party snacks, midnight snack

SWISS Brand: La FabriqueLabels:

No GMO, No Palm Oil

Pairing:

Champagne, wine, beer, and other beverages

Product Catalogs:

-

La Fabrique Snacks

-

La Semeuse Coffee

Delivery / Return

To be Delivered by HKTV within 1 - 4 days
Video

Description

Recommended for you

Reviews

You may also like
The date on the box is a best before date and not an expiry date. The best before date is a deadline for an optimal use, after which the products' organoleptic properties begin degrading
Recently Viewed Products
( / Total Pages )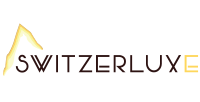 About Switzerluxe
Switzerluxe's mission is to provide customers with high quality goods, the same quality that is dear to Switzerland. Switzerluxe has been estalished by 2 Swiss with extensive experience in food and luxury goods. Freshness and safety are our first priority and we move heaven and earth to bring it to our customers' door.
Meanwhile, we distribute 2 Top Swiss brands owned by 2 family sized enterprises:
- La Fabrique: Owned by the Cornu family from Switzerland, it traces its roots back to 1934 and is now the market leader in snacks for aperitif and cocktail. The Cornu family has been cultivating the art of traditional bakery for three generations, and strives to provide consumers with products that are beyond reproach in quality and taste.
- La Semeuse: Founded in La Chaux-de-Fonds in 1900, LA SEMEUSE takes great care to preserve the aroma and flavour of its coffees. The green coffee beans are selected according to very strict criteria and roasted using a secret ancient process handed down through many generations. Because the roasting process takes place at an altitude of 1000 m, a lower roasting temperature can be used, which results in less damage to the coffee beans and allows their exquisite aroma and flavour to be fully developed.
T & C
Our store will protect your personal Information in accordance with the relevant provisions of the Personal Data (Privacy) Ordinance and in accordance with HKTVmall Privacy Policies.
• In case of any dispute, the merchant will retain the right of final decision without prior notice.
• Color shown may be slightly different than actual products due to computer monitors settings.
• In situation where there are limitations, price, promotion offers and other marketing campaigns on the HKTVmall may vary from retail stores, the terms and offers are only applicable to HKTVmall.
• Our refund policy gives customers a better shopping experience. If the product you have received is defective, please email us at info[at]switzerluxe[dot]com and we will contact you to solve your problem. Below situations are not acceptable in our refund policy:
1. Opened/used products
2. Products without the original packaging
3. Opened package
4. Products with "non-returnable" remark
5. Free Gifts/ Accessories / Samples
6. Without the corresponding original order confirmation, delivery note

We will check before finalizing the return/exchange, the original delivery charge and cost of return are borne by the customer. Customers must return the product with all eventual free gifts/ accessories / samples.
Delivery / Return
• Our goods are delivered by HKTVmall. For details, please refer to the delivery service.
• The actual delivery time will be calculated based on the items selected in your order and the shipping time of the relevant merchant.
• Our store is from Monday to Friday, except public holidays.
• This store does not have a return.
• In case of any dispute, HKTVmall reserves the right of final decision.