2-day group shipment
Packing Spec
100g x 3

Country of Origin

Switzerland

Description

Since 1934, the

Cornu Family

from the village of Champagne in Switzerland, have been producing the finest bakery products. Automatized, but never industrialized, machines were developed specifically to reproduce the masterbaker Andre Cornu's gestures.

Best before date:

  01.02.2021

Type:

Snacks

Brand: La FabriqueOrganic:

yes

Vegetarian:

Yes

GMOs:

None

Palm oil:

None

Taste:

Salty, Crispy

Pairing:

Champagne, wine, beer, and other beverages

Our Swiss products:  Snacks  Coffee  Chocolates

Delivery / Return

To be Delivered by HKTV within 1 - 4 days
Video

Description

Recommended for you

Reviews

You may also like
Content:
The "Organic Hard Pretzel"
Food Pairing
Storage Advice
The Brand "La Fabrique"
A Family, A Company, A Belief
History of the Pretzel
Product Specification
Ingredients and Values
Products Catalog
The Organic Hard Pretzel:
The brine pretzels everybody likes, with its unique taste and crunchy texture. Easily recognisable with its two delicately knotted arms. This hard pretzel is organic, vegetarian and does not contain palm oil or GMOs.

La Fabrique's organic hard pretzels have an exceptional taste and a unique crunch. They are crafted from sticks of dough, that are knotted in the factory of Murten, Switzerland. The method of production reproduces the traditional gestures of masterbaker André Cornu (founder of the company). The fabrication process is automated but not industrialized. Every Pretzel is knotted into a work of art, it remains an artisanal product of the highest quality.

Food Pairing
The hard pretzel are popular and irreplaceable on so many occasions: at home when welcoming guests, tea time, aperitifs, conferences, vernissages, and other official assemblies. The pretzels accompany perfectly champagne, wine, beer, and other beverages. They are also savored as is.
Storage Advice
Best before date : The date on the box is a best before date and not an expiry date. The best before date is a deadline for an optimal use, after which the products' organoleptic properties begin degrading
Store in a cool and dry place.
Once open they are best kept in a cool dry place, preferably in an airtight package, protected from light.
La Fabrique
La Fabrique is the new brand from the family-owned company Cornu SA. The idea of the "La Fabrique" brand originated from the creation of the building of the same name at the company's HQ in Champagne (Switzerland). The complex includes a bakery shop, an interactive museum, a pastry workshop and a "bistronomic" restaurant. In 2017, La Fabrique opened its second complex in Fontain (France), home to a bakery shop and a café. La Fabrique blends quality and authenticity with perfect harmony making it the highest quality snack worldwide.

La Fabrique products
Palmier and bricelet biscuits, pretzels, crispbreads, twisty and traditional breadsticks: La Fabrique has all bases covered to meet a wide and varied demand for sweet and savoury baked goods. Organic and gluten-free versions of some items are also available in their wide offer.

La Fabrique sailing team
La Fabrique is title sponsor of the skipper Alan Roura from Geneva.

A Family, A Company, A Belief
Cornu SA is a family company in the French part of Switzerland, and is now managed by Marc-André Cornu (grandson of the founder André Cornu), third generation of the family. Marc-André Cornu is a master baker and has learned a lot from both his Swiss and foreign experiences. Cornu SA has produced, since its foundation in 1934 by André Cornu, Marc-André's grandfather, the finest puff pastry products as well as other fine bakery products.

Marc-André is proud to say that in the profession, they have remained passionate craftsmen, in constant pursuit of excellence. Since André started in 1934, they have automated a lot, but never industrialized. In 2016 Marc-André Cornu, the appointed king of fine bakery and breadsticks/bread twists, inaugurated the new factory building in the village of Champagne (Switzerland), that includes a bakery shop, a pastry workshop and a "bistronomic" restaurant, and an interactive museum dedicated to the secrets of artisanal bakery.

The Cornu Family
In 1934, masterbaker André Cornu founds his bakery in the village of Champagne in Switzerland, the Swiss fine bakery "CORNU S.A." is now the market leader in aperitif and cocktail snacks. For three generations, the Cornu family has been cultivating the art of traditional bakery and strives to provide consumers with products that are beyond reproach in quality and taste.


Family tradition since 1934
In the 1960s his son, Paul-André, takes over and develops the family business. He builds the foundations of the current company. He integrates André's signature know-how into the manufacturing process. Machines are specifically designed to automate the master baker's gestures. Sophisticated technology combined with carefully selected raw materials, allow the Cornu family to continually improve the quality of their products.
Today, the company is run by the third generation. Under the direction of Marc-André Cornu, the company is still growing and continues to expand in Switzerland and abroad, while maintaining a human size and without compromising on raw materials.
Facts & Figures
The butter that is processed each year is equivalent to the milk production of about 2,600 dairy cows. Each year, the cheese used represents the equivalent of the milk of about 460 dairy cows.
The Cornu Group employs just over 340 people.
Every year the equivalent of 1,030 hectares of wheat is transformed (the surface of 1'442 football fields!)
Around 28,800 Pretzels can be produced per hour.
History of the Pretzel
The many anecdotes about the origin of the pretzel is witness to its popularity and the infatuation it arouses. The shape of the pretzel undoubtedly evokes "crossed arms". Hence the first legend perpetuated until today:

First legend: In the year 610, a monk inspired by the folded arms of his classmates at the time of prayer, would have worked leftover dough in the shape of crossed arms.

Second legend: The following story, however, is better known: in 1477, a baker of the king's court would have cooked his bread so badly that he was thrown into the dungeon. For such a crime, the verdict was public execution. But the baker was allowed to escape the sentence if he invented, within three days, a loaf "through which the sun would shine three times". The baker then imagined what is known in the profession as a "decorated bread", that is to say handmade without mold. Crossing the two ends of a dough ribbon, he formed three holes - and thus saved his head!

The brine that covers the pretzel was also born in a fortuitous way: asleep near the hot oven, the baker's cat would have knocked over a plate containing the pretzels that were to be put in the oven. They would have landed in a basin filled with boiling brine, actually prepared to season dishes. There was no time for the baker to remake the dough, so he decided to bake the pretzels covered with brine.

Third legend: One day a king's minister was having breakfast in an inn. The pretzels that were served to him had a very different taste from the sweet pretzels of the carnival because the baker would have mistaken bowls and instead of coating his pretzels with a sugar icing, he would have smeared with a solution of baking soda, normally used to clean the oven plates!

Fourth legend: In the 17th century, the interlocking loops of the pretzel became the symbol of undying love. The legend has it that in 1614 in Switzerland which happens to be the country of origin of masterbaker André Cornu, royal couples would have used a pretzel in their wedding ceremonies in order to seal the bond of matrimony, and that this custom could have been the origin of the sentence "tying the knot".

The Pretzels Today:
The pretzel chips / pretzel crisps are a healthy snacks and fine bakery products that belong to the gourmet food family. Pretzel bites are very popular party snacks, and a much appreciated finger food. You love snack foods? Then you should definitely try these party appetizers.

Perfect fine food snacks often enjoyed as finger foods for party, easy party foods, midnight snack, and late night snacks. You are searching for healthy snack ideas, finger food ideas, or party snack ideas? Search no more, these perfectly shaped traditional hard pretzels will serve as amazing summer appetizers, quick appetizers and/or easy party snacks. The highest quality pretzel thins / flat pretzels known as salty appetizers and salty snacks are the best horderves ideas.
Ingredients and Values
Ingredients list: WHEAT flour*, salt (4g), sunflower oil, skimmed MILK powder*, yeast*,BARLEY malt flour*, acidity regulator (sodium hydroxide).* products of organic agriculture
Remark : The words in capital letters are allergens listed in annexe II of R UE 1169/2011. Allergens shall be emphasised through a typeset that clearly distinguishes it from the rest of the list of ingredients, for example by means of the font, style or background colour.
Allergen Information:
Deliberate presence* (Contains): Gluten, milk
Fortuitous presence** (May contain traces): Sesame

Energy and Nutritional Values (Average values per 100 g):
| | |
| --- | --- |
| Energy (kJ) | 1607 |
| Energy (kcal) | 380 |
| Fat (g) | 4 |
| of which saturates (g) | 0.8 |
| Carbohydrates (g) | 72 |
| of which sugar (g) | 4.3 |
| Fibre (g) | 3.0 |
| Proteins (g) | 12 |
| Sodium (g) | 1.1 |
| Salt (g) | 2.8 |
* % RI : reference Intake of an average adult (8400 kJ / 2000 kcal ) (calculated from recommandations given by R EU 1169/2011).
The serving portion is given as an indication.
Product Specification
Name
Organic Hard Pretzels
Swiss Brand
La Fabrique
Type
Snacks
Net Weight
100g
Organic
Yes
GMOs
none
Palm Oil
None
Aspect/Colour
Brown pretzel strewed with coarse salt
Texture
Crispy
Odour
Typical from pretzel type products
Flavour
Salty, typical from pretzel type products
Country of Origin
Switzerland
Produced by
CORNU SA - Boulangerie Fine
Le Moulin
1424 Champagne
Switzerland
Products Catalog
La Fabrique Collection:
Click on the pictures to see product page
La Fabrique Multi-Pack Promotions:
Click on the pictures to see product page
Recently Viewed Products
( / Total Pages )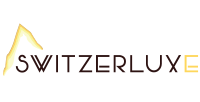 About Switzerluxe
Switzerluxe's mission is to provide customers with high quality goods, the same quality that is dear to Switzerland. Switzerluxe has been estalished by 2 Swiss with extensive experience in food and luxury goods. Freshness and safety are our first priority and we move heaven and earth to bring it to our customers' door.
Meanwhile, we distribute 2 Top Swiss brands owned by 2 family sized enterprises:
- La Fabrique: Owned by the Cornu family from Switzerland, it traces its roots back to 1934 and is now the market leader in snacks for aperitif and cocktail. The Cornu family has been cultivating the art of traditional bakery for three generations, and strives to provide consumers with products that are beyond reproach in quality and taste.
- La Semeuse: Founded in La Chaux-de-Fonds in 1900, LA SEMEUSE takes great care to preserve the aroma and flavour of its coffees. The green coffee beans are selected according to very strict criteria and roasted using a secret ancient process handed down through many generations. Because the roasting process takes place at an altitude of 1000 m, a lower roasting temperature can be used, which results in less damage to the coffee beans and allows their exquisite aroma and flavour to be fully developed.
T & C
Our store will protect your personal Information in accordance with the relevant provisions of the Personal Data (Privacy) Ordinance and in accordance with HKTVmall Privacy Policies.
• In case of any dispute, the merchant will retain the right of final decision without prior notice.
• Color shown may be slightly different than actual products due to computer monitors settings.
• In situation where there are limitations, price, promotion offers and other marketing campaigns on the HKTVmall may vary from retail stores, the terms and offers are only applicable to HKTVmall.
• Our refund policy gives customers a better shopping experience. If the product you have received is defective, please email us at info[at]switzerluxe[dot]com and we will contact you to solve your problem. Below situations are not acceptable in our refund policy:
1. Opened/used products
2. Products without the original packaging
3. Opened package
4. Products with "non-returnable" remark
5. Free Gifts/ Accessories / Samples
6. Without the corresponding original order confirmation, delivery note

We will check before finalizing the return/exchange, the original delivery charge and cost of return are borne by the customer. Customers must return the product with all eventual free gifts/ accessories / samples.
Delivery / Return
• Our goods are delivered by HKTVmall. For details, please refer to the delivery service.
• The actual delivery time will be calculated based on the items selected in your order and the shipping time of the relevant merchant.
• Our store is from Monday to Friday, except public holidays.
• This store does not have a return.
• In case of any dispute, HKTVmall reserves the right of final decision.