2-day group shipment
Packing Spec
100g x 1

Country of Origin

Switzerland

Description

Best before date: 1.04.2020

These organic butterfly cookies or French heart cookies are a fine puff pastry treat of incomparable finesse. The organic pigs ear pastry is perfect with coffee, tea and other beverages.

The masterbakers of the Swiss Brand "La Fabrique" created the petit palmier cookies / elephant ear cookies, to be flaky and crispy with tastes of caramelized sugar, and butter.

Delivery / Return

To be Delivered by HKTV within 1 - 4 days
Video

Photo

Description

Recommended for you

Reviews

You may also like
Content
1. Details & Tasting Advice
2. Ingredients & Values
3. Useful Information
1. Details & Tasting Advice
About "La Fabrique" Organic Butterfly Cookies:
The Organic Butterfly Cookies / Puff Pastry Elephant Ear Dessert are a vegetarian product that doesn't contain palm oil or GMOs.

Tasting Advice:
Butterfly Cookies / French Heart Cookies are much appreciated with coffee, tea and other beverages. Perfect to receive guests, it is also fancied by children. Its finesse makes it an exceptional holiday season treat.

Conservation Advice:
Best before date : The date on the box is a best before date and not an expiry date. The best before date is a deadline for an optimal use, after which the products' organoleptic properties begin degrading
Store in a cool and dry place.
Once open they are best kept in a cool dry place, preferably in an airtight package, protected from light.

History:
Even though it isn't documented where or who exactly came up with the first recipe of Butter Palmier Cookies, many believe it was born during the early 20th century in France. The location is strongly suggested by its recipe and French name.

This organic palm leaf pastry however was created in Switzerland by "La Fabrique"'s masterbakers, it is a delicious and natural biscuit that stands out for its finesse. The elephant ear dessert is completely natural, every component comes from organic farming and contains NO GMO, no palm oil. Flaky and crispy with tastes of caramelized sugar, and butter. This pig ear biscuit's base is puff pastry dough without yeast, a French specialty also used for croissants.

Other names:
The organic butterfly cookies are known under many different names depending on the geographical region and the spoken language:
Hong Kong, China: Organic butterfly cookies, organic butterfly pastries
US: Organic elephant ear cookies, organic elephant ears food, organic elephant ear pastry, organic puff pastry elephant ears, organic elephant ear dessert, organic palmier pastry, organic french heart cookies, organic palm leaf pastry.
English: Organic palm leaf cookies, organic shoe-soles or glasses, organic french heart cookies, organic pigs ear pastry, organic pig ear cookies, organic palmier cookies, organic pig ear biscuit.
Switzerland / french: Coeur de France Bio
Spain / spanish: Orgánico palmeritas, orgánico palmeras
Mexico / spanish: Orgánico orejas
Germany: Organisch Schweineohren
France / french: Petit palmier bio, palmier beurre bio
2. Ingredients & Values
Ingredients list: WHEAT flour (GLUTEN)*, sugar*, BUTTER* (22 %) (MILK), salt, BARLEY malt flour (GLUTEN)*
* Organic raw material.
Remark : The words in capital letters are allergens listed in annexe II of R UE 1169/2011. Allergens shall be emphasised through a typeset that clearly distinguishes it from the rest of the list of ingredients, for example by means of the font, style or background colour.

Allergen Information:
Deliberate presence* (Contains): Gluten, milk
Fortuitous presence** (May contain traces): Nuts (hazelnut)

Energy and Nutritional Values (Average values per 100 g):
Energy (kJ): 2014
Energy (kcal): 480
Fat (g): 19
of which saturates (g): 12
Carbohydrates (g): 70
of which sugar (g): 29
Fibre (g): 1.1
Proteins (g): 6.6
Salt (g): 1.1
* % RI : reference Intake of an average adult (8400 kJ / 2000 kcal ) (calculated from recommandations given by R EU 1169/2011).
The serving portion is given as an indication.
3. Useful Information
Product Specificities:
net weight: 100g
organic: yes
vegetarian: yes
GMOs: None
palm oil: None

Organoleptic Properties:
Aspect / Colour: Golden brown puff pastry biscuit
Texture: Crispy
Odour: Typical of a sweet bakery product with butter
Flavour: Sweet, butter

Product Origin:
Country of origin: Switzerland
Produced by: CORNU SA - Boulangerie Fine, Le Moulin, 1424 Champagne, Switzerland
Recently Viewed Products
( / Total Pages )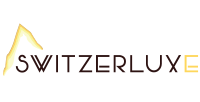 About Switzerluxe
Switzerluxe's mission is to provide customers with high quality goods, the same quality that is dear to Switzerland. Switzerluxe has been estalished by 2 Swiss with extensive experience in food and luxury goods. Freshness and safety are our first priority and we move heaven and earth to bring it to our customers' door.
Meanwhile, we distribute 2 Top Swiss brands owned by 2 family sized enterprises:
- La Fabrique: Owned by the Cornu family from Switzerland, it traces its roots back to 1934 and is now the market leader in snacks for aperitif and cocktail. The Cornu family has been cultivating the art of traditional bakery for three generations, and strives to provide consumers with products that are beyond reproach in quality and taste.
- La Semeuse: Founded in La Chaux-de-Fonds in 1900, LA SEMEUSE takes great care to preserve the aroma and flavour of its coffees. The green coffee beans are selected according to very strict criteria and roasted using a secret ancient process handed down through many generations. Because the roasting process takes place at an altitude of 1000 m, a lower roasting temperature can be used, which results in less damage to the coffee beans and allows their exquisite aroma and flavour to be fully developed.
T & C
Our store will protect your personal Information in accordance with the relevant provisions of the Personal Data (Privacy) Ordinance and in accordance with HKTVmall Privacy Policies.
• In case of any dispute, the merchant will retain the right of final decision without prior notice.
• Color shown may be slightly different than actual products due to computer monitors settings.
• In situation where there are limitations, price, promotion offers and other marketing campaigns on the HKTVmall may vary from retail stores, the terms and offers are only applicable to HKTVmall.
• Our refund policy gives customers a better shopping experience. If the product you have received is defective, please email us at info[at]switzerluxe[dot]com and we will contact you to solve your problem. Below situations are not acceptable in our refund policy:
1. Opened/used products
2. Products without the original packaging
3. Opened package
4. Products with "non-returnable" remark
5. Free Gifts/ Accessories / Samples
6. Without the corresponding original order confirmation, delivery note

We will check before finalizing the return/exchange, the original delivery charge and cost of return are borne by the customer. Customers must return the product with all eventual free gifts/ accessories / samples.
Delivery / Return
• Our goods are delivered by HKTVmall. For details, please refer to the delivery service.
• The actual delivery time will be calculated based on the items selected in your order and the shipping time of the relevant merchant.
• Our store is from Monday to Friday, except public holidays.
• This store does not have a return.
• In case of any dispute, HKTVmall reserves the right of final decision.