2-day group shipment
Country of Origin

Thailand

Description

Will prvoide other flavour if there is any shortage of flavour
Complete meal based on AAFCO standard
Grain Free
Carrageenan Free
With prebiotics to promote gut health
Free from meat by products
Free from artificial colouring, flavours and artificial preservative

Delivery / Return

To be Delivered by HKTV within 1 - 4 days
Description

Recommended for you

Reviews

You may also like
Gold-D Tuna with Salmon in Gravy complete diet for cat 85gTuna, salmon, thickening agent (Modified tapioca starch, guar gum), soybean oil, fish extract, vitamin and mineral, Fructo oligosaccharide, water for sufficient processing.
Metabolized Energy 60 kcal/100g
Guaranteed Analysis: Protein 11.5% , Fat 1.5% , Fibre 0.5% , Ash 2.5% , Moisture 85%

Gold-D Tuna with Sea bream in Gravy complete diet for cat 85g
Tuna, sea beam, Thickening agent (Modified tapioca starch, guar gum), Soybean oil, Vitamin and mineral, Fish extract, Fructo oligosaccharide, Water for sufficient processing.
Metabolized Energy 60 kcal/100g
Guaranteed Analysis: Protein 10% , Fat 1.5% , Fibre 0.5% , Ash 2% , Moisture 85% 


Gold-D Sardine with Seabream in Gravy complete diet for cat 85g
Sardine, seabream, thickening agent (modified tapioca starch, guar gum, rice flour) soybean oil, soybean oil, vitamin and mineral, fish extract, Fructo oligosaccharide (FOS), water for sufficient processing.
Metabolized Energy 48 kcal/100g
Analytical Constituents (%):Protein 8.0%, Fat 1.5%, Fibre 0.5%, Ash 2.0%, Moisture 86%
Recently Viewed Products
( / Total Pages )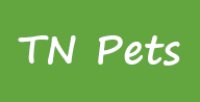 T & C
Please refer to HKTVmall T&C.
Delivery / Return
Delivery is made by HKTVmall.