merchant delivery
| | |
| --- | --- |
| Color | |
| Country of Origin | China |
To be Delivered by TOPFOREST within 1 - 4 Days
Sold by TOPFOREST
This product is non-returnable
Description
2 Ways Carry Bag
100% Natural Cotton
Hong Kong Brand, Quality Guarantee
"Ape-man"
About TOPFOREST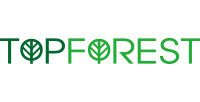 關於TOPFOREST
TOPFOREST於2003年在香港創立,並在國內設有廠房為客戶生產優質的環保購物袋。近年,我們更成立自家品牌TOPFOREST,致力為大眾提供時尚易用的環保袋。TOPFOREST是環保袋類別的領先品牌,更於市場中佔以領導地位。
本著「愛護地球,為客人提供每天都愛攜帶的環保袋。」為理念,因應客人日益提升的個人品味及需求,設計出時尚耐用又易於攜帶的環保袋。TOPFOREST 商標展現出我們的使命及理念:一棵樹成不了林,森林的形成是需要很多棵樹集合在一起。每人出一分力,地球生態環境在大眾的協力下便能孕育出她的美麗;大家每天外出帶備環保袋,集合大眾力量減少使用膠袋及紙袋-我們下一代的生活環境便得以持續改善。
TOPFOREST堅持採用天然又耐用的高品質物料,再配合先進印刷及造布技術,專業製作每個環保袋。我們承諾每售出一個TOPFOREST環保袋,便捐出港幣一元給世界自然基金會(WWF)幫助保護大自然生態環境,我們注重品質並同時關注地球生態。
TOPFOREST一直用心製作,為世界各大品牌生產不同類型的環保購物袋,並出口海外多達三十個市場以上,包括美國、加拿大、英國、芬蘭、日本、新加坡等地,多年來深受各地客戶歡迎及支持。我們接受零售,批發及客人來圖訂製。歡迎查詢!
T & C
Personal Data (Privacy) Ordinance and in accordance with HKTVmall Privacy Policies.
• In case of any dispute, the merchant will retain the right of final decision without prior notice.
• Color shown may be slightly different than actual products due to computer monitors settings.
• In situation where there are limitations, price, promotion offers and other marketing campaigns on the HKTVmall may vary from retail stores, the terms and offers are only applicable to HKTVmall.
• Our refund policy gives customers a better shopping experience. From the day you receive your item, our return policy is valid for 3 days. Item(s) purchased in our store may be returned and/or exchanged either by pickup or directly in our vertical store. Please contact us before you come to our store. Below situations are not acceptable in our refund policy:
1. Opened/used products
2. Without original and unopened packaging
3. Products with "non-returnable" remark
4. Free Gifts/ Accessories / Samples
5. Without the corresponding original order confirmation, delivery note
We will check before return/exchange, the original delivery charge and cost of return are borne by customers. Customers must return with all free gifts/ accessories / samples.
Remarks
Local Customers who order any amount in this store can receive free shipping service, free shipping by HK Post in residential areas, free postal/local courier services in local business areas. Working hours: Monday to Friday 9:00-18:00 Our non-business days: Every Saturday & Sunday
Other categories in this store?
Photo

Description

Recommended for you

Reviews

You may also like
Cotton Canvas 2way Tote Bag For her B01037
Hong Kong Brand, Quality Guarantee
"Ape-man"
For Hand Carry or Shoulder Carry
Bag Size:35cm x 39.5cm
Shoulder Strap:4cm x 63.5cm
Strong& Durable Bag
Non Dyeing Fabric
With Magnetic button
With Inner Pocket
When you buy one TOPFOREST bag, we will donate HK$1 for WWF to supprt building a future in which humans can live in harmony with nature.
Recently Viewed Products
( / Total Pages )