Size:

Country of Origin

Hong Kong
To be Delivered by TSL | 謝瑞麟 within 4 - 7 Days
Sold by TSL | 謝瑞麟
This product is non-returnable
Description
Gift for Her 18K White Gold with Diamond Necklace
About TSL | 謝瑞麟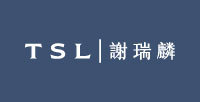 TSL Jewellery is currently one of the largest jewellers in Asia, that is principally engaged in jewellery design, manufacturing, trading, retailing, wholesaling and franchising. TSL Jewellery was established in 1971, and was listed on the Hong Kong Stock Exchange in 1987. With the headquarters established in Hong Kong, TSL Jewellery currently operates over 480 jewellery boutiques spanning over 130 cities in Asia besides Hong Kong, including but not limited to Beijing, Shanghai, Chengdu, Guangzhou, Shenzhen, Macau and Kuala Lumpur. With the heritage of trendsetting craftsmanship and commitment to innovation, TSL promises to set a new standard for the timelessly fashionable jewellery.
Dealers in Precious Metals and Stones Registration number: A-B-23-11-02183
T & C
After-sales Service (Repair and Maintenance)
‧ If you are located in Hong Kong, you may bring the Goods and related invoice (Issued by HKTVmall, with HKTVmall logo and TSL logo respectively) to the designated TSL retail shop in Hong Kong for cleansing service. For repair and maintenance services that involve gold and stones, you may bring the Goods with the invoice and enjoy the service at our then current prices and on such terms as we may advise. If you are not located in Hong Kong, you should contact the TSL Customer Service Centre who will decide in their sole discretion if such services can be provided.
‧ TSL will protect your personal Information in accordance to the relevant provisions of the personal Data Protection Act and in accords to HKTVmall Privacy Policies.
‧ All pictures and videos are for reference only. Colours shown may be varied by monitors or slightly different from actual products.
‧ Prices, promotions and marketing campaigns may vary from retail shops, all offers and terms stated here are applicable to purchases at HKTVmall only.
‧ TSL reserves the right to refuse providing, processing or fulfilling orders for repair and maintenance services.
‧ If there is any inconsistency or ambiguity between the English version and the Chinese version, the Chinese version shall prevail.
Photo

Description

Customer Review(s)

Q&A
18K White Gold with Diamond Necklace
Design: PU095
Brand: TSL|謝瑞麟
After Sales Services: Comprehensive Professional Care
Metal: 18K White Gold
Weight: Not less than 0.56mac (Appox. 2.085g)
Length: 45cm

Gemstone: Diamond
Shape/Cut: Round
Number of Gemstone: 20
Total Carat Weight: Not less than 0.077ct

Remarks: All related images, specification and information are for reference only.
All user comments
Has Images
Replied
Recently Viewed Products
( / Total Pages )