merchant delivery
This product will be delivered by The Lederer directly. Spend $400 on "Merchant Delivery" goods at this store to enjoy free delivery, otherwise a delivery fee of $25 will be charged.
Additional delivery fee
To be Delivered by The Lederer within 2 - 5 Days
Sold by The Lederer
This product is non-returnable
Description
Size:37 X 5 cm


D.I.Y. - Leather Rose Pack
About The Lederer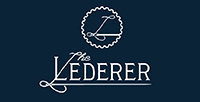 The Lederer皮革手縫材料包,是由香港歷史悠久的皮革製造廠"瑞興皮廠"所成立,作為現時香港製革廠僅存數間皮廠是其中之一,The Lederer成立目的是希望大家於皮革用料及手工藝製造上會有更多選擇、交流及互動的機會,鼓勵多沿用本地生產皮革,亦可藉此令有興趣鑽研皮革的朋友對皮革製造有更多的認知及更深入的了解, 支持香港製造。
The Lederer D.I.Y. KIT 皮革手縫材料包
共有多款已裁片和打了孔的皮革半成品
皮邊已削薄至恰當厚薄度,比起市面上所購買到,更薄更舒適.
作為皮廠,顏色方面更是非常豐富.
內附工具,說明書,讓你體驗親手製作的樂趣和滿足感。
精緻的包裝禮盒,親手縫製後再送岀,絕對是一份心思十足的禮物!
更可到https://www.youtube.com/channel/UCaE-l_tQ39VCxpjaV7PboyA/videos參考如何製作的影片.
T & C
• Our store will protect your personal Information in accordance to the relevant provisions of the personal Data Protection Act and in accords to HKTVmall Privacy Policies.
• In case of any dispute, the merchant will retain the right of final decision without prior notice.
• Colour shown may be slightly different from actual products.
• In situation where there are limitations, price, promotion offers and other marketing campaigns on the HKTVmall may varies from retail stores, the terms and offers are only applicable to HKTVmall.
Remarks
Our engraving service is free of charge. Please contact us by 2614 5221 (10am-6pm) or whatsapp 6881 9419 once you have placed the order. Then we can deliver engraved items to you.
Other categories in this store?
Description

Recommended for you

Reviews

You may also like
D.I.Y. - Leather Rose Pack
Recently Viewed Products
( / Total Pages )