Live Show Offer | RSP$385

2-Day Delivery
Country of Origin

New Zealand

Description

Chicken Feast 500g

Delivery / Return

The product will be delivered by HKTVmall
Video

Description

Customer Review(s)

Q&A
Originated from New Zealand, well-known all over the world.
The most well-known freeze-dried pet food in over 25 countries around the world such as the United States and Australia.
Natural nutrients
 - Made using frozen pet food formula and using natural meat, this is nutrient dense staple food for your pet.
 - High meat content (up to 90% for canned dog food and 98% for canned cat food), without meat meal, bone meal, and low in carbohydrates which is what your pet needs.
 - No grain (including wheat, rice, corn) and cassava, beans and other fillers, preventing allergic reaction.
 - No additives, preservatives, carrageenan and other ingredients that may harm your pet.
Top-tier food
 - 100% human grade, New Zealand produced ingredients: Pasture raised, grass-fed cattle, sheep, venison and free range chicken, with sustainably fished seafood and fresh vegetables and fruits.
 - Certified safe for export by the New Zealand government.
Better natural nutrition
 - Improves skin itching, allergies, revitalizing fur and coat.
 - Improve the condition of lacrimal glands and make eyes brighter
 - Reduced mouth, body and fecal odor
 - Lowers excess fat, keeping them in shape and reducing joint problems
 - Easy digestion and absorption, reduced bowel movements and flatulence
 - New Zealand water added to allow pets to absorb more water and reduce the risk of urinary tract diseases
Ingredient:
Chicken, Eggs, Flaxseed Flakes, Hoki Oil, Brown Kelp, New Zealand Green Mussel, Pumpkin, Broccoli, Cauliflower, Cabbage, Potassium Sulphate, Dried Kelp, Apples, Pears, Salt, Vitamin E Supplement, Zinc Proteinate, Iron Proteinate, Sunflower Oil, Magnesium Oxide, Selenium Yeast, Copper Proteinate, Manganese Proteinate, Beta-Carotene, Thiamine Mononitrate, Vitamin D3 Supplement.
Guaranteed Analysis
Minimum Crude Protein: 48.0%
Minimum Crude Fat: 34.0%
Maximum Crude Fibre: 2.0%
Maximum Moisture: 8.0%
Minimum Omega-3 Fatty Acids: 0.28%

© Copyright 2021 All rights reserved

All user comments
Has Images
Replied
Recently Viewed Products
( / Total Pages )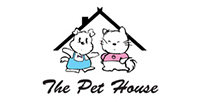 Remarks
We only sell authorized goods from Hong Kong distributors
We do not sell parallel imported goods
We only sell genuine goods
About The Pet House
The Pet House is a local pet shop established in Hong Kong. We believe that pets are not just pets, but a member of the family, therefore we want to give them a quality life. The Pet House has been established for more than 20 years, and we are dedicated to delivering the best of different brands of natural foods, healthy snacks, care products, etc.
Brands we sell include:
1. K9 Natural
2. Feline Natural
3. Orijen
4. Aruba
5. Nutram
6. Inaba
7. CIAO
T & C
• Our store will protect your personal information according to the relevant provisions of the Personal Data Protection Act and HKTVmall Privacy Policies.
• In case of dispute, the merchant will retain the right of final decision without prior notice.
• Colour shown may be slightly different from actual products.
• When there is marketing campaign on the HKTVmall, the condition, price and promotion offer may be different from retail stores, such terms and offers are only applicable to HKTVmall.
Delivery / Return
• Our products will be delivered by HKTVmall, please refer to Shipping Information for more details.
• Our dispatch time is from Monday to Sunday.
• The Pet House is committed to customer satisfaction and all purchased products shall be free of defect. They can be returned and replaced subject to the following conditions.
• Ordered pet food will be accepted for reason of changing to another brand, package size or flavor subject to the condition that the returned pet food shall be intact, unopened and remain to be in a saleable condition.
• Opened pet food will be replaceable if mold or insect infestation is found after the package is opened. Request for return and replacement shall be made within 5 calendar dayss from the date of receipt.
• Right for return and replacement of pet food is contingent upon only a reasonable portion of the package purchased has been consumed.
• Return of pet food for replacement for reason of close to the best before date will not be entertained as long as a reasonable period remains for completing the consumption before the best before date is reached.
• Minor defect or variation of the packaging, if that does not affect the quality of the product
will not be entertained.
• Any report of breakage, missing parts, etc. for pet accessories shall be made within 2 days from the date of goods receipt.
• The customer, on making a claim for return and replacement, shall produce detailed information on the reason for the claim, supported by pictures showing the defect as far as possible.
• The right to interpret this policy shall reside with the seller.
• If you received a product that is damaged or defectvie, please contact HKTVmall Customer Service
• In the event of dispute, HKTVmall's decision shall be final and conclusive.