2-day group shipment
Country of Origin

China

Description

1. Propolis 1 bottle (80 caps)




Delivery / Return

To be Delivered by HKTV within 1 - 4 days
Description

Recommended for you

Reviews

You may also like
• ≥8200mb flavones per 100g dissoluble substances
• Use natural Propolis with a purity of 99.5% as raw material
• GMP certification and other quality certifications
• Relief of symptoms associated with nasal sensitivity
• Enhance immunity
Recently Viewed Products
( / Total Pages )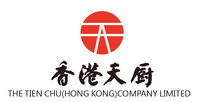 The Tien Chu (Hong Kong) Company Limited
Remarks
The purchase amount will not count in the shipping charges with other suppliers in HKTVmall.
About The Tien Chu (Hong Kong) Company Limited
1921年中國人第一個發明以水解麪筋蛋白質方法萃取人體必須的氨基酸之一「谷氨酸」,再精製成谷氨酸鈉,並命名為「味精」,從此「味精」這個名詞在近代漢語詞典中面世,天廚味精由此為世界華人所認識,「天廚」創始人、中國著名企業家吳蘊初先生更讓周恩來總理稱之為「味精大王」。香港天廚於1929年在香港註册,1937年在土瓜灣設廠生產,天廚味精廠是香港歷史上唯一味精製造廠。傳承百年恪守堅持,天廚產品始終在香港製造,從無間斷。
  近百年來,香港天廚榮獲「美國費城博覽會金獎」、「比利時世博會金獎」、「美國芝加哥世博會金獎」等國際、國內、香港數十個獎項。歷史上許多名人,包括蔣介石、李宗仁、毛澤東、周恩來、江澤民、朱镕基、胡錦濤、以及港英時期的香港總督葛量洪等,都曾稱頌過「天廚」,並肯定「天廚」在第二次世界大戰中對中華民族的巨大貢獻,以及對中國、香港近代工業發展不可磨滅的歷史功績。
  1981年上海實業(集團)有限公司在香港成立,香港天廚隨即成為集團成員之一。時至今日,香港天廚已發展成房地產、金融投資、食品製造並駕齊驅的多元化綜合性集團企業,傳統的調味食品行銷世界各地,備受推崇,享有昭著商譽。
T & C
• Our store will protect your personal Information in accordance with the relevant provisions of the Personal Data (Privacy) • Ordinance and in accordance with HKTVmall Privacy Policies.
• In case of any dispute, the merchant will retain the right of final decision without prior notice.
• Color shown may be slightly different than actual products due to computer monitors settings.
• In situation where there are limitations, price, promotion offers and other marketing campaigns on the HKTVmall may vary from retail stores, the terms and offers are only applicable to HKTVmall.
• All product are non-returnable
Delivery / Return
• Our products will not be delivered by HKTV mall, will need more time to dispatch by our couriers . You will be contacted after placing the order about the delivery details.
• Our dispatch time is from Monday to Friday, excluding Public Holiday and Non-Business Days