2-day group shipment
Description

.Child-safe Multi-purpose Play Space for Airplane Travel

.Folds and Unfolds in Seconds: Have Your Little One Playing in No Time

.Durable and Machine Washable: Clean Up Any Spills Quickly, Wash at the End of the Trip!

.Mesh Pockets, Cup Holder, Folding Front Panel and Adjustable Straps: Keep the the Toys Safe and Secure, No More Crawling on the Airplane Floor!

.Fits Most Standard Airline Tray Tables

Delivery / Return

To be Delivered by HKTV within 1 - 4 days
Video

Description

Recommended for you

Reviews

You may also like
There's nothing worse than travelling with little ones and having bits and pieces of various treasured toys, art supplies, or games go missing under seats, down aisles, and everywhere in between. It can make for some very unhappy children and some very stressed out parents.



The Fun N' Fly foldable tray table attachment means you can finally say "Bon voyage!" to this travel headache. Light, durable, and easy to keep clean, the Fun N' Fly provides a portable, sturdy, and confined surface for your kids to draw, build, and play to their heart's delight, encouraging imaginative play over screen time.



Assembled in just seconds, the Fun N' Fly attaches to all standard airline tray tables quickly and easily and then folds up again in just seconds into its very own storage pouch. The Fun N' Fly also features adjustable straps to fit smaller tables, mesh pockets for crayons and pens, a cup holder, and a folding front panel for comfort.



The Fun N' Fly is suitable for children ages 3 and up.
Recently Viewed Products
( / Total Pages )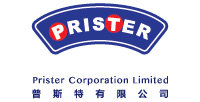 About Tublock
PRISTER as the Hong Kong distributor for Japan's Tublock. We believe in "play is the highest form of research" advocated by Albert Einstein.
PRISTER focuses on distributing toys to give our next generation boundless opportunities to Explore, Experience and Enquire in their learning journey.
We want to bring joyful and creative experience to kids and families, and hope they can LOVE and CARE about each others in the world.
T & C
• Our shop will protect your personal Information in accordance to the relevant provisions of the personal Data Protection Act and in accords to HKTVmall Privacy Policies.

• In case of any dispute, our shop will retain the right of final decision without prior notice.

• Product images are for illustrative purposes only and may differ from the actual product.

• Color shown may be slightly different than actual products due to computer monitors settings.

• The terms of service of our shop follows that of HKTVmall, for details please refer to the disclaimer policy.
Delivery / Return
• Orders will be delivered by HKTV, please refer to Shipping Information for more details.
• Actual delivery time depends on the products ordered and the shipping time of the HKTVmall.
• In case of any dispute, our shop will retain the right of final decision without prior notice.