Next Day Delivery
Packing Spec
30粒

Country of Origin

Denmark

Description

100% Lactobacillus GG (10 Billion)

Expiry Date: 31 Dec 2023




Delivery / Return

The product will be delivered by HKTVmall
Description

Customer Review(s)

Q&A
Global Sales No.1 With more than 1000 scientific studies and 200 clinical trials. Help your digestive work better and support your immune health. Improvement for accidental constipation and diarrhea.
All user comments
Has Images
Replied
Recently Viewed Products
( / Total Pages )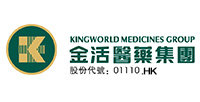 Remarks
CNY Delivery services arrangement:
New orders starting form January 28, 2022; the delivery services will resume normal from 8 February, 2022.
T & C
• 我們的商店將根據《個人資料保護法》的相關規定和HKTVmall的隱私政策保護您的個人資訊。
• 如有任何爭議,商戶保留最終決定權
, 恕不另行通知。
• 顯示的顏色可能與實際
產品 略有不同。
• 如HKTVmall有限制、價格、推廣優惠及其他推廣活動可能與零售店有所不同,條款及優惠只適用於香港電
訊 商場。
Delivery / Return
• 我們的產品將由HKTVmall提供。詳情請參閱運輸資訊。
•實際交貨時間取決於訂購的產品和特定商家的運輸
時間。• 本店鋪的運送時間:星期一至五(公眾假期除外),上午9時至下午

3 時 • 如有任何爭議,HKTVmall保留

最終決定權。
•所有產品均可
退貨。請參閱下面的商店退貨政策和常見問題解答。
商店退貨政策:

產品退貨或換貨申請必須在商品收貨日期后7天內提出。




我們不接受以下產品的退貨或換貨: • 任何未密封或使用過的產品(包括包裝紙和貼紙)。

• 任何產品未處於原始狀態,因非香港電視商城錯誤而損壞或
丟失 部件。