2-day group shipment
Country of Origin

N/A

Description

Slim and lightweight Perfect and award-winning portable touch technology Easy to use when bent, easy to store when leveling Without scrolling, you can accurately scroll vertically with your feeling

Delivery / Return

To be Delivered by HKTV within 1 - 4 days
Description

Warranty

Recommended for you

Reviews

You may also like
Perfect and award-winning portable touch technology
Despite its trendy and eye-catching appearance, the Microsoft ArcTM Touch mouse is more than just a beautiful device. It will bring reliable wireless freedom to your mobile life and enjoy the convenience of Microsoft touch technology. No matter where you can use it, even on rough wood surfaces or carpets, this is what BlueTrack Technology1 has done. Moreover, distances of up to 15 miles (about 5 meters) can also be used to accurately control the computer wirelessly.
Learn more about Microsoft Touch Technology >
Watch more product videos >
Easy to use when bent, easy to store when leveling
The innovative design of the Microsoft ArcTM Touch also incorporates considerations for rapid use and storage. Grasp it comfortably with an arc curve, and then smoothly slide your finger up and down on the touch bar. When not in use, you can plug a small wireless receiver into your computer's USB port or magnetically attract it to the bottom of the mouse. Then flatten the Microsoft ArcTM Touch mouse to turn off the power and put it in your pocket or bag just as easily as you can on a cell phone.
No need to use the scroll wheel, you can accurately scroll vertically
The touch bar of the Arc Touch Mouse Arc Touch Mouse accurately responds to your finger's movement speed. The function of vibrating feedback (representing slight vibration of the roll speed) enables you to move between files or web pages. If you want to speed up or slow down, everything will be controlled by your hand.

Flexible design
When bent, the hands can be easily grasped, and they can be easily accommodated during the flattening. The styling fits well with your hand, and seamlessly matches your action lifestyle.
2
Switching power supply
Bent will turn on the power. Flatten the power off. No power button. Flashing green light indicates battery power, and then turns off the mouse to save battery power.
3
Touch scrolling
Click. lighter. Flick. control. As long as the fingertips flick up and down quickly, you can flick, let the screen scroll quickly and vertically, and experience a smooth and intuitive browsing experience. Gently roll to gently scroll, or flick fingertips and tap to stop scrolling quickly.
Learn more >
4
BlueTrack Technology
BlueTrack Technology combines the advantages of optics with the precision of lasers, enabling trajectory tracking on virtually any surface, providing powerful tracking performance. 1
5
Plug-and-play nanowireless receiver
When you go out, you can insert the Nano Wireless Receiver (USB) on your computer or magnetically store it in your mouse.
1 BlueTrack Technology does not apply to transparent glass or mirrors.

size
Length: 5.14" / 130.6mm
Width: 2.28" / 58mm
The same comfortable design as left and right hands
The easy-to-grip form makes the right and left hands feel comfortable.
Up to 6 months of battery life
You can use the mouse for up to 6 months without changing the battery at all. When the battery power is insufficient, the battery status indicator will flash to remind you.
Reliable 2.4-GHz Wireless Features
2.4 GHz wireless technology brings a very reliable connection quality, up to 15 miles (approximately 10 meters) away, with virtually no interference.
This is authorized goods.

Warranty is not included.

Recently Viewed Products
( / Total Pages )
買Vertex指定精選產品即送3合1 USB充電線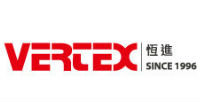 About Vertex
The Company was established in 1996 to provide one-stop IT solutions to help enterprise customers evaluate existing IT infrastructures and software facilities, so as to save costs and improve network security. Our professional team will establish long-term and reliable IT solutions for you.
In addition to providing one-stop IT solution services, we also set up shop and physical shop in Causeway Bay and Wan Chai; to facilitate customers to find the right PC and peripheral products anytime, anywhere.

T & C
•Our store will protect your personal information in accordance to the relevant provisions of the Personal Data Protection Act and in accords to HKTVmall Privacy Policies.
•In case of any dispute, the merchant will retain the right of final decision without prior notice.
•Colour shown may be slightly different than actual products.
•In situation where there are limitations, price, promotion offers and other marketing campaigns on the HKTVmall may varies from retail stores, the terms and offers are only applicable to HKTVmall.
•HKTVmall is not the seller or supplier of the products or services. HKTVmall is responsible for managing and administering its website, arranging order processing and fulfillment for the products or services you ordered from the suppliers through its website. Whatever item you purchase via HKTVmall will be subject to the terms and conditions of that merchant. The merchant is responsible for the sale and for dealing with any claims or any other issues arising out of or in connection with the contract between you and the merchant. In respect of purchases of a voucher, in addition to the contract you will have with the seller of the voucher, there will also be a contract between you and the merchant that actually provides the products and services when you redeem your voucher with that merchant. We, HKTVmall, do not accept responsibility for any claim, loss or damage, howsoever caused (including through omission or negligence), which you may directly or indirectly suffer in connection with the purchase of any products, services or vouchers through HKTVmall, nor do we accept any responsibility for any such claim, loss or damage arising out of your use of or reliance on information contained on or accessed through HKTVmall. It is your sole responsibility to ensure that any products, services or information obtained from HKTVmall meet your specific requirements.
Delivery / Return
Vertex store Office Hour:
Monday to Friday 10:30am to 8:30pm
•Non return and refund once product opened
•For any damage of product within 7 purchasing day, product will be exchange with properly packaged, official receipt.
• Actual delivery time depends on the products ordered and the shipping time of the particular merchants.
• Shipping time of this store: Monday to Friday excluding Public Holiday 9am and 3pm.
• In the event of dispute HKTVmall's decision shall be final and conclusive.
The following conditions cannot be returned:
• Defect, damage and defilement (including human damage or improper use/handling) caused by the customer;
• Notice of return after 7 days after receipt of the goods;
• Products that have been opened or used;
• if the shipping carton is damaged but the product and packaging are intact; and
• Packaging box and packaging materials (because the box is only used for protection of products).
• All gifts will not be exchanged for cash or exchanged with other gifts and no refund will be given.