2-day group shipment
Country of Origin

N/A

X1T Percussive Massage Gun

ELEEELS X1T Your Home Therapist. A more natural twistable handle of higher efficiency.

A person's wrist does not form a perfect 90-degree angle with the arm naturally and comfortably when it is holding something. Often, if the handle is designed to be at a 90-degree angle, the user will be fatigued from using it over a long period of time. The inclined handle of the ELEEELS X1T offers its users a more comfortable experience with a more refined and finer design.

Delivery / Return

To be Delivered by HKTV within 1 - 4 days
Video

Photo

X1T Percussive Massage Gun [Your Home Physiotherapist]

Warranty

Recommended for you

Reviews

You may also like
X1T Percussive Massage Gun [Your Home Physiotherapist]
The 1st Massage gun engineered with dual-mode
1) Sports mode: Medical research on the body's natural reflexive response to frequency pointed out that high-speed vibration can relax the stiff muscles and increase strength and flexibility. It keeps the muscles awake and keeps them in a state of vitality.
2) Comfort Mode: In addition to relaxing the muscles, the lower movement frequency, in contrast, encourage muscles to enter the rest state slowly, helping people to sleep and rest.
Adapting unprecedented technology, ELEEELS therapeutic massage gun is a percussive device that helps improve blood circulation, relieve muscle stiffness and soreness, prevent muscle damage and reduce lactic acid level. Recent studies have shown that percussive massage provided by a massage gun can cause muscle tissue to contract 30 times more powerfully than normal voluntary contractions. Interestingly, like yoga and exercise, this action results in muscular and fascia lengthening and strengthening, leading to improved muscle strength and enhanced muscle recovery. This magical combination results in relieving the muscular
 the tightness and reducing the physical stress placed on bones and joints.



Labour-saving and fatigue-free ergonomic design

With the best user experience in mind, the length and angle of the inclination of the handle are achieved through repeated tests by the product engineers. The ELEEELS X1T can be used at the most comfortable and natural positions, be it when massaging the back, the back of the thigh or the arm, etc.
Free adjustment of handle angle

The all-new inclined handle can be adjusted as required. It can be inclined forward or backward to massage various parts of the body more easily without hurting the wrist. For example, the handle bent at an angle inwards is particularly suitable for use on the back of the shoulders and back muscles, while bending it outwards makes it suitable for use on the legs, arms and front shoulder muscles, etc. It satisfies the needs of different parts of the body.


Equally excellent at helping others

In addition to using it on yourself, the inclined handle is equally precise and energy-efficient for the user when helping others. It is particularly suitable for professionals who need to use massage guns for long periods of time, such as physiotherapists, as well as sports and fitness coaches, etc.
Handle with adjustable angles to achieve full-body massage!
62-degree twistable handle massage gun that covers every inch of the body easily!
The handle bends inwards for you to thump on your own shoulders and back without having to ask others for help!


How do I adjust the handle's angle?
1)      Twist the battery (handle) 180 degrees. A 'click' can be heard when this is completed
2 massage modes, 6-speed setting, and 4 interchangeable massage applicators

​
​
Cordless and Ultra-quiet
30% longer battery life
Lightweight: only 1.1 kg
1 Adapter and 4 Interchangeable applicators
(For oversea customers: These prices are exclusive of tax.)
ELEEELS Offical Website: https://www.eleeels.com/
3D Video: https://youtu.be/7AkKldKLwYs
This is authorized goods.

Warranty Period : 1 Years
Warranty Provided By : ELEEELS

Service Centre Details :

Address : Unit 5, 15/F, Global Gateway Tower, 63 Wing Hong Street, Cheung Sha Wan, Kowloon, Hong Kong
Email : support@eleeels.com
Contact : 27304234

Recently Viewed Products
( / Total Pages )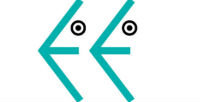 Remarks
● Sold by ELEEELS
● 1 ~ 2 Years Warranty
● This product is non-refundable
● Whats-app service: 5500 0766
About ELEEELS
ELEEELS' team and founder have devoted to innovating electronic devices in the mobile industry for years and appraised with many awards like The Best Design Award, Top Brand Award, and Hong Kong's Most Valuable Companies Award. Our Partners includes Carrefour, Tesco, and EE. Our team is further strengthened by partnering Car Engineer, Therapist, Senior Product Designer, Technical Director from local and oversea, and together we developed ELEEELS.
Supported by Sports science, ELEEELS Percussive Massage Gun has long been employed in recovery routine for professional athletes. It gives numerous shock waves deep into the muscles and helps encourage blood circulation, and relieve muscle soreness and stiffness in no time. Adapting Endurance Motion Technology™ and Quiet Motion Technology ™, the massage gun can be operated with various modes that deliver different levels of power and meet the needs of different body parts. It is ultra-quiet, portable, durable and easy to use.
​
This innovative massage gun is designed not only for professional athletes but also for anyone suffering from muscle pain. This is the ultimate device to change life for better and enhance the total well-being for you and your family.
T & C
Our store will protect your Personal Information in accordance with the relevant provisions of personal Data Protection Act and in accordance with HKTVmall Privacy Policies.
• Colour shown may be different from actual products
• All products are non-refundable
• Warranty service is valid only in Hong Kong. Please keep the invoice and delivery note to enjoy the warranty service. For warranty inquiries, please contact 2730 4234
• The warranty does not cover the following:

1) The product has been damaged by fire, water, typhoon or another natural disaster
2) The product has been altered or repaired by an unauthorized person
3) The product has been damaged by misuse and negligence.
4) The product has been damaged due to abnormal power supply.
• Limitations, price, promotion offers and other marketing campaigns on HKTVmall may be different from those in retail stores. Certain terms and offers are only applicable to HKTVmall.
• In case of any disputes, the merchant will retain the right of final decision without prior notice.
Delivery / Return
The "Merchant Delivery" goods delivered by this store cannot be combined with goods delivered by other merchants to calculate the delivery fee. All "Merchant Delivery" goods from this store are entitled to free delivery service.

•Our products will be delivered by ELEEELS
•All products are non-returnable
•In the event of a dispute, ELEEELS decision shall be final and conclusive