2-day group shipment
Country of Origin

Japan

Description

For details, please refer to the label on the product.
The picture above is for reference only. The real object should be considered as final.

Delivery / Return

To be Delivered by HKTV within 1 - 4 days
Description

Recommended for you

Reviews

You may also like
Plant composition It is cleaned with plant-derived cleansing ingredients and gently washed without sticking to the skin. It is easy to rinse off! Moisturizes and cares for the skin! The product contains plant moisturizing essence such as peach leaf essence and aloe vera, and it is combined with sebum protection ingredients to clean and protect sebum. It is soft and not dry after washing. It also contains licorice essence, which is mild and soothing. Nourishing protein to protect soft skin. Shampoo and bath in two. The product contains silk collagen hair protection ingredients to clean and protect soft hair. After use, the hair is soft and smooth! The foam type is very convenient to use. The product adopts high-quality bubble pump mouth, the foam is fine, and the button is pressed out, and there is no problem in one-hand operation. No added, more peace of mind. The product is a weakly acidic formula, without the addition of eucalyptus oil, alcohol, pigments, parabens ingredient Glycyrrhizic acid 2 K Other ingredients purified water, lauric amidopropyl betaine solution, coconut oil fatty acid methyl taurate, lauroyl-β-alanine TEA solution, POE (20) Coconut oil fatty acid sorbitan, concentrated glycerin, phenoxyethanol, glyceryl ethylhexyl ether, citric acid, hydroxyethyl diphosphonic acid solution, lauric acid, sodium citrate, peach leaf extract
For details, please refer to the label on the product. The picture above is for reference only. The real object should be considered as final.
Recently Viewed Products
( / Total Pages )
Thankful Cross-store Buy 2 Enjoy 15% OFF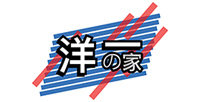 About Y-one Home
About us:
Y-one Home discovers worldwide latest and creative product, and bring them to our customers.
T & C
HKTV mall is not the seller or supplier of the products or services. HKTV mall is responsible for managing and administering its website, arranging order processing and fulfillment for the products or services you ordered from the suppliers through its website. Whatever item you purchase via HKTV mall will be subject to the terms and conditions of that merchant. The merchant is responsible for the sale and for dealing with any claims or any other issues arising out of or in connection with the contract between you and the merchant. In respect of purchases of a voucher, in addition to the contract you will have with the seller of the voucher, there will also be a contract between you and the merchant that actually provides the products and services when you redeem your voucher with that merchant. We, HKTV mall, do not accept responsibility for any claim, loss or damage, howsoever caused (including through omission or negligence), which you may directly or indirectly suffer in connection with the purchase of any products, services or vouchers through HKTV mall, nor do we accept any responsibility for any such claim, loss or damage arising out of your use of or reliance on information contained on or accessed through HKTV mall. It is your sole responsibility to ensure that any products, services or information obtained from HKTV mall meet your specific requirements. Particularly for beauty services, you must take your own precautions to ensure that you understand how the services will be performed before you decide to purchase. If in doubt, you should consult your own professional advisor.
Delivery / Return
Our products will be delivered by HKTVmall please refer to Shipping Information for more details.
Actual delivery time depends on the products ordered and the shipping time of the particular merchants.
Shipping time of this store: Monday to Friday excluding Public Holiday 9am.
All products are non-returnable.
In the event of dispute HKTVmall's decision shall be final and conclusive.