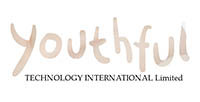 Youthful Technology International Limited
Store Main Page
Store Info
All Products
Store Remarks
Shipping Policy
Hong Kong Island, Kowloon, New Territories and Lantau. From now on, the order amount is over HK$350, free shipping fee*, and the shipping fee is HK$40* when the standard is not enough. (This shipping fee will not be refunded after the order is placed or refunded)
*Not included remote area fee, charge by SF Express. More details please check SF website.
Attention
Consult your allergist or doctor before using any product if you have known allergies, including and not limited to gluten allergies, Celiac disease, fruit allergies, floral allergies, marine allergies, caffeine allergy, and more. Always test a small amount of each product first for sensitivity or allergic reaction before use.
If use causes an adverse skin reaction, then discontinue use immediately, and see your doctor or pharmacist if no relief comes from rinsing the affected area in cool water or you are concerned by any side effect you may have whilst using our skincare products.
Store Address
Youthful Technology International Ltd.
Store Brands