2-day group shipment
Packing Spec
1pc

Country of Origin

China/Hong Kong

Description

* Made from natural cellulose

* Super absorbent

* Strong cleaning particles, speedily cleans up household utensils.

Delivery / Return

To be Delivered by HKTV within 1 - 4 days
Photo

Description

Warranty

Recommended for you

Reviews

You may also like
Features

* Made from natural cellulose

* Super absorbent

* Strong cleaning particles, speedily cleans up household utensils.

* Natural cellulose sponge is highly absorbent to maximize foaming.

Usage

* Suitable for kitchenware, cookware, stove tops, range hoods, shower and bathtub, etc.

Caution

* Rinse and dry after each use

* May scratch on non-stick coating, stainless steel cookware, marble and Corian surface. Test in inconspicuous areas before use.
This is authorized goods.

Warranty is not included.

Recently Viewed Products
( / Total Pages )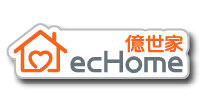 Remarks
Store Remarks
The color of real product and color from different computer screen display are different.
About ecHome
開拓換購先河
成立於1988年,億世集團有限公司以"億世通"的名字,與香港各大連鎖店合作,推出家電產品換購計劃,每年均為數以十萬計的香港消費者提供質優及價廉之產品。 "換購"更成為香港人習以為常的購物模式。曾經跟我們合作過的商號多不勝數,當中包括萬寧、屈臣氏、惠康、華潤萬家、7-11、OK便利店、電訊盈科、花旗銀行、有線電視等等知名企業。
合作伙伴惺惺相惜
在換購及分銷的業務上,我們致力與各大連鎖店保持良好、緊密的關係,為其提供質優價廉的產品、完善的售前售後服務及廣告支援,並深得她們的支持與合作,現在與我們並肩作戰的多家大型企業包括港鐵公司、快圖美、吉之島、永安百貨、Apita、冒險樂園等;於全港超過200個地點提供我們的產品。
踏入零售新里程
這許多年來我們累積了很多寶貴經驗和實力,為自行開發零售業務打下良好的基礎。2010年7月我們正式進軍零售業,並易名為"億世家-智選百貨",經營概念以百貨公司為起點,但會以經驗和智慧,提供最精最好的貨品給客戶。我們選擇了旺角作為我們的第一個試點。時至今天我們已經開設了30家分店,遍佈港九新界各個重要區域。未來會繼續擴大零售版圖,務求將價廉質優的產品帶到更廣泛的地區,為各位消費者服務。
真正的"一條龍"
我們能提供比市場更優惠的價格,皆因從產品篩選、修正、進口、銷售、售後服務等每一個環節都是100%自主,免除入口商、代理商、批發商、其他服務提供者的各式收費。而比起其他零售渠道,我們提供更全面和方便的售後服務;若客人需要維修產品,只需將產品拿到分店,我們會定期把產品送到維修中心,待維修完成後再送回分店讓客人領取,免卻客人東奔西跑,真正做到一條龍服務。
優質的管理團隊
本公司之所以能夠優於同儕,全賴我們有質素之管理層、採購人員、前線銷售人員及客戶服務員,以及電腦化之運作程序;確保每一個環節都做到最好。 事實上我們的產品覆蓋層面非常廣闊,當中包括健身器材、家電廚具、影音組合、文儀用品、個人健康產品甚至消閑玩意等;林林種種,包羅萬有!
T & C
• Our store will protect your personal Information in accordance to the relevant provisions of the personal Data Protection Act and in accords to HKTVmall Privacy Policies.
• In case of any dispute the merchant will retain the right of final decision without prior notice.
• Colour shown may be slightly different than actual products.
• In situation where there are limitations price promotion offers and other marketing campaigns on the HKTVmall may varies from retail stores the terms and offers are only applicable to HKTVmall.
Delivery / Return
The 'Merchant Delivery' goods delivered by this store cannot be combined with goods delivered by other merchants to calculate delivery fee. Spend $500 on 'Merchant Delivery' goods at this store to enjoy free delivery, otherwise the delivery fee is $80. Some remote areas require additional delivery fee, please contact merchant directly for details.