overseas delivery
1% Mall Dollar Cash Rebate: $30.93
Color

Size

Country of Origin

Japan
This item is currently out of stock!
Please click "Notify Me" to get updates of stock replenishment.
To be Delivered by HKTV within 7 - 10 Days
Sold by MOGA
This product is non-returnable
Description
Mohair48% Wool43% Nylon9%
About MOGA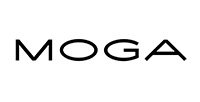 為白領女性打造時尚潮流,日本高級時裝品牌MOGA精心設計出多款突顯女性優雅氣質的時尚服飾,令你盡顯個人魅力。
日本時尚界先鋒設計師稻葉賀惠,在1971年創立MOGA,她是日本時裝業的標誌性人物。稻葉賀惠選用高級的衣質材料,配合考究的樣式設計及縫製技術,並且限量生產,產品受到頂級百貨商店和VIP客戶的擁護。
MOGA在日本的主要百貨銷售點,包括日本橋三越店、日本橋高島屋、松屋銀座、阪急梅田店、大阪高島屋、大丸梅田店、京都伊勢丹、長野三越店、橫濱高島屋、橫濱Sogo 等。全日本有超過30間MOGA專門店。
T & C
• Our store will protect your personal information in accordance to the relevant provisions of the personal Data Protection Act and in accords to HKTVmall Privacy Policies.

• In case of any dispute, the merchant will retain the right of final decision without prior notice.

• Colour shown may be slightly different from actual products.

• In situation where there are limitations, price, promotion offers and other marketing campaigns on the HKTVmall may varies from retail stores, the terms and offers are only applicable to HKTVmall.

• This product is sold to you by HKTVmall.
Other categories in this store?
Photo

Description

Recommended for you

Reviews

You may also like
Designer and founder, Ms. Yoshie INABA is an iconic fashion designer in Japanese fashion industry. The clothing is made of selected premium materials and limited production, been supported by top department store buyers and VIP customers over 40 years.
Major Storefronts in Japan:Mitsukoshi Nihonbashi, Nihonbashi Takashimaya, Ginza Matsuya, Umeda Hankyu, Osaka Takashimaya, Umeda Daimaru, Kyoto Isetan, Nagoya Mitsukoshi, Yokohama Takashimaya, Yokohama Sogo, etc. Over 30 major department stores in nationwide. Size:FREE
There is no review for this product
Recently Viewed Products
( / Total Pages )