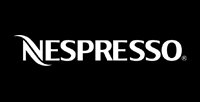 Store Main Page
Store Info
All Products
Store Remarks
2023 HKTVmall Capsule Recycling Program
Terms & Conditions
1. Upon recycling 30 or above used Nespresso coffee capsules at 5 selected HKTVmall O2O shops, you are eligible to redeem a Nespresso Coffee Ground Planting.
2. Each HKTVmall customer can redeem 1 Coffee Ground Planting Kit only.
3. Rewards may not be exchanged for other goods or services. The promotions are not redeemable for cash or other products.
4. Rewards are not transferrable, and may only be redeemed by the registered HKTVmall member.
5. Redemption of the complimentary reward is valid from 17 Apr to 31 May 2023.
6. The complimentary reward may be subject to change, and is only available until stocks last.
7. In case of any disputes, Nespresso, a division of Nestlé Hong Kong Ltd., reserves the final right of decision and interpretation.
5 Selected O2O Shop:
Ma Wan
Shatin Centre
South Horizon
Tsuen Wan – Citywalk
Tai Po Plaza
Nespresso capsules are hermetically sealed in order to maintain the coffee at its absolute best. As a result, the coffee in the capsule is kept fresh for at least a year after production. Nespresso guarantees a shelf life of at least 2 months upon delivery of coffee capsules. You can test the freshness of a capsule by gently pressing the silver membrane. If it offers resistance, the capsule can still be used. Production and best before date can be found on every sleeve.
Store Address
Boutique ifc (Shop 1058A, Podium 1, ifc Mall, 8 Finance Street, Central, Hong Kong)
Show All Store Addresses