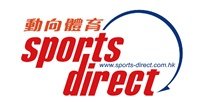 Store Main Page
Store Info
All Products
Store Remarks
We are SENSITIVE to your needs.
We are PROFESSIONAL in serving you.
We are OPEN-MINDED to new ideas.
We are RESPONSIBLE for what we delivered.
We are TRUSTWORTHY for you to count on.
We are SERIOUS in our business, and yours.

We DEVOTE to making excellent products for you.
We are INTERESTED in our job, so will do it happily.
We are RESPONSIVE to your comments.
We are as ENTHUSIASTIC as you when doing our your tasks.
We CARE for what you think and desire.
We are TOUGH, so we will get things done, no matter how difficult they may be.
Store Brands