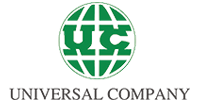 Store Main Page
All Products
Store Remarks
Dear Customers,
Thank you for visiting us and giving us your support!
Our store will frequently update & add new various products

For all products are related to proper recycling of regulated electrical equipment. A product set out in this receipt is regulated electrical equipment under the Product Eco-responsibility Ordinance (Cap. 603). The Ordinance imposes a recycling levy on the product as follows:
Air conditioner: $125 per item
Refrigerator: $165 per item
Washing machine: $125 per item
Television : $165 per item
Computer : $15 per item
Printer: $15 per item
Scanner: $15 per item
Monitor: $45 per item
Removal Service Terms and Conditions :
https://drive.google.com/open?id=19gr55Ry1cMBtisJVJNN2Jve4b-_6IqNU
Email: universal-wk@outlook.com
*Please be aware that some products pricing may temporarily occur differently due to the upgrade of product images. We apologize for the inconveniences.

1.)DO NOT ACCEPT return or refund
2.)Our shop provides a 1- year warranty (Not include accessories or spare parts for fixing), The period of validity starts from the purchase day of the merchandise
3.)Free warranty will be voided if the damage is caused by man-made or any problem with the product outlook, there will be additional charges.
4.)Our products will be delivered by HKTVmall. Please refer to Shipping Information for more details.
5.)In the event of a dispute, our store – Universal Company's decision shall be final and conclusive.

*Universal Company designs the main product pictures' layout setting(not included the product, the product branding), It is forbidden to transfer, forward and violating our right and infringement
Store Brands